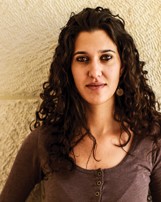 Asma'a Azaizeh was born in 1985 in the village of Daborieh in the Lower Galilee region of Palestine. In 2006, she qualified with a BA in English Literature and Journalism from the University of Haifa. She has been working as a journalist since 2004 and has written for a number of Palestinian and Arab newspapers.
Asma'a won the A M Qattan Foundation's Young Writer Award in 2010 and had her first collection of poetry Liwa published in 2011 by Dar al-Ahliya in Amman, Jordan.
She is currently presenter of a Palestinian television programme on culture and art, as well as a lecturer in creative writing. She is also active in several cultural activities including editing the poetry section of www.qadita.net.
Her poetry has been translated into English, German, Farsi, Swedish, Italian and Hebrew.
In 2006 she received her BA in Journalism and English Language from Haifa University.
Contributor's Issues
Banipal No 45 Writers from Palestine (2012)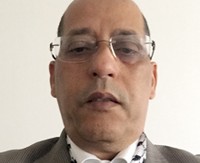 Latest News
24/04/2018
Ibrahim Nasrallah wins 2018 International Prize for Arabic Fiction
[read more]
07/03/2018
Sheikh Zayed Book Award announces the 2018 Shortlists
[read more]
26/02/2018
Shortlist Announced for IPAF 2018

[read more]
22/02/2018
On 3 March: Three award-winning translators to discuss "Translating Arabic Fiction Today"
[read more]
17/01/2018
Longlist for 2018 IPAF announced
[read more]
10/01/2018
Robin Moger is winner of 2017 Saif Ghobash Banipal Translation Prize
[read more]
[read all news stories]