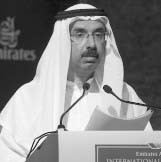 Mohammed Al-Murr was born in Dubai in 1955 and began his lifelong obsession with reading and writing when still at school. He has published over 15 volumes of short stories with Dar Al-Bayan, Dubai, and Dar Al-Awda, Beirut and has two collections translated into English: Dubai Tales (Forest Books, UK), and The Wink of the Mona Lisa (Motivate, UAE).

He graduated from Syracuse University, USA, and has been a member of a number of UAE academic institutions and councils. He is presently deputy chair of the Dubai Culture and Arts Authority.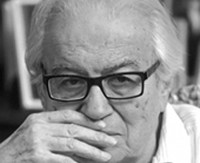 Latest News
13/08/2014
Who is Alessandro Spina?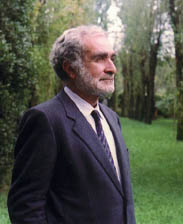 [read more]
09/08/2014
Remembering Mahmoud Darwish

[read more]
22/07/2014
Saadi Youssef's الأعمال الشعريةا (Collected Poetical Works), a 7-volume box set, is now on sale
[read more]
29/04/2014
Frankenstein in Baghdad by Ahmed Saadawi wins 2014 International Prize for Arabic Fiction
[read more]
28/04/2014
Syracuse University Press launches Mahmoud Darwish: 
The Poet's Art and His Nation by Khaled Mattawa.
[read more]
15/04/2014
Land of No Rain – English edition of Amjad Nasser's first novel out now
[read more]
[read all news stories]