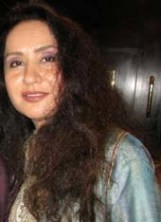 Raja Alem is an award-winning author from Jeddah, Saudia Arabia, who has published ten novels, two plays, biographies, short stories, essays, and works for children. She has received many awards, including UNESCO's Arab Woman's Creative Writing award, 2005. In 2011 she was joint-winner of the IPAF Arabic novel prize for her novel (The Doves' Necklace). She has some works published in English, Spanish and French, including My Thousand & One Nights: A Novel of Mecca (2007) and Fatma A Novel of Arabia (2003).
Contributor's Issues
Banipal No 42 New Writing from the Emirates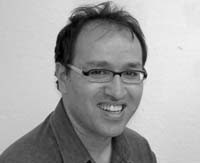 Latest News
06/11/2014
The first ever BALMAL Open Evening was very successful: overflowing with visitors and animated conversation!
[read more]
03/11/2014
A Conversation about Arab Sci-Fi on the 15/11/2014
[read more]
07/10/2014
2014 Harvill Secker Young Translators' Prize for German goes to Eleanor Collins
[read more]
25/09/2014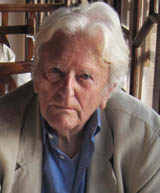 Denys Johnson-Davies reviews Land of No Rain by Amjad Nasser
[read more]
18/09/2014
Khaled Mattawa is awarded a MacArthur Fellowship
[read more]
17/09/2014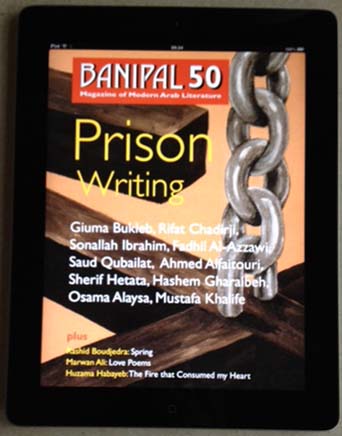 Free Digital Access to Banipal in Berlin, Minneapolis and London
[read more]
[read all news stories]