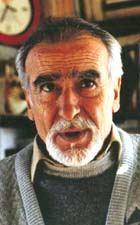 was born in 1936 in the small village of Husain-al Bahr near Tartus in Syria. He is one of the most distinguished Arab writers today. Through his work he has decried the abuses of tyranny and the lack of freedom, democracy and social justice in the Arab world and broken deep-rooted taboos by exploring forbidden themes.
In the 1960s he began publishing short stories in Syrian and prestigious Lebanese journals. On of his short stories, Al-Fahd [The Lynx], was made into a feature film in 1969 and won several awards. In the early 1970s he worked as a teacher in Algeria before moving to Lebanon where he worked as a journalist, editor and book reviewer for several publishing houses.

In 1980 he moved to Cyprus and finally settled back in his birthplace a few years later, where he remains unaffected by foreign influences. He has published several acclaimed novels and collections of stories. A short story, Pollen, was published in Banipal 32, in the Feature on Contemporary Syrian Literature, part 2.
Contributor's Issues
Banipal No 32 Summer 2008
Banipal No 8 Summer 2000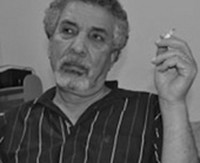 Latest News
13/08/2014
Who is Alessandro Spina?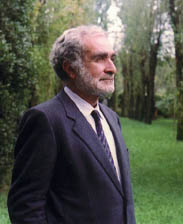 [read more]
09/08/2014
Remembering Mahmoud Darwish

[read more]
22/07/2014
Saadi Youssef's الأعمال الشعريةا (Collected Poetical Works), a 7-volume box set, is now on sale
[read more]
29/04/2014
Frankenstein in Baghdad by Ahmed Saadawi wins 2014 International Prize for Arabic Fiction
[read more]
28/04/2014
Syracuse University Press launches Mahmoud Darwish: 
The Poet's Art and His Nation by Khaled Mattawa.
[read more]
15/04/2014
Land of No Rain – English edition of Amjad Nasser's first novel out now
[read more]
[read all news stories]