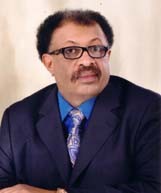 Amir Tag Elsir is a Sudanese writer, born in Sudan in 1960, who now works as a doctor in Qatar. At an early age he wrote poetry and in the 1980s began to write novels, his first in 1988. He wrote about his Literary Influences for Banipal 59 – The Longlist, in an essay entitled "I pawned my Rolex to publish my first book", translated by Julia Ihnatowicz.
He has published 24 books to date (2018), comprising novels, biographies and poetry, including the novels The Dowry of Cries, The Copt's Worries, French Perfume (all 2009), the latter with an English translation; also The Crawling of the Ants (2010). His novel The Grub Hunter (2010) was shortlisted for the International Prize for Arabic Fiction in 2011 before being translated into English and Italian. His novel 366 (2013) was longlisted for the IPAF in 2014 and was among the winners of the 2015 Katara Prize for the Arabic Novel. The Resort of the Enchantresses (2015) was longlisted for the 2017 IPAF.
Contributor's Issues
Banipal No 59 The Longlist (Summer 2017)
Banipal No 55 Sudanese Literature Today (Spring 2016)
Banipal No 41 Celebrating Adonis (2011)
Banipal No 61 A Journey in Iraqi Fiction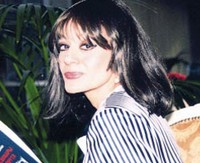 Latest News
24/04/2018
Ibrahim Nasrallah wins 2018 International Prize for Arabic Fiction
[read more]
07/03/2018
Sheikh Zayed Book Award announces the 2018 Shortlists
[read more]
26/02/2018
Shortlist Announced for IPAF 2018

[read more]
22/02/2018
On 3 March: Three award-winning translators to discuss "Translating Arabic Fiction Today"
[read more]
17/01/2018
Longlist for 2018 IPAF announced
[read more]
10/01/2018
Robin Moger is winner of 2017 Saif Ghobash Banipal Translation Prize
[read more]
[read all news stories]