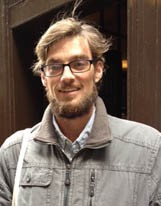 Robin Moger is a translator of Arabic literature currently living in Cape Town, South Africa.

He graduated with a degree in Egyptology and Arabic from Oxford University in 2001 before travelling to Cairo to work as a journalist for the Cairo Times magazine. Following its closure he became a full-time professional translator.

He is the translator of A Dog With No Tail by Hamdi Abu Golayyel (AUC Press, 2009), winner of the 2008 Naguib Mahfouz Medal for Literature, and Vertigo by Ahmed Mourad (Bloomsbury Qatar Foundation Publishing, 2011), and one of the translators of the anthology Beirut39: New Writing from the Arab World (2010). His most recent translations include Youssef Rakha's The Crocodiles (Seven Stories Press, 2014) and Yousef al-Mohaimeed's Where Pigeons Don't Fly (BQFP, July 2015), both reviewed in Banipal 52, and Egyptian author Nael Eltoukhy's novel Women of Karantina (AUC Press, 2014).
Contributor's Issues
Banipal No 52 New Fiction (2015)
Banipal No 53 The Short Stories of Zakaria Tamer (2015)
Banipal No 48 Narrating Marrakech (2013)
Banipal No 56 Generation '56 (Summer 2016)
Banipal No 46 80 New Poems (2013)
Banipal No 40 Libyan Fiction (2011)
Banipal No 41 Celebrating Adonis (2011)
Banipal No 42 New Writing from the Emirates (2011)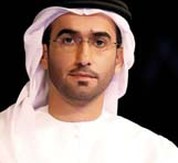 Latest News
03/10/2017
Libyan author Najwa Bin Shatwan is the 2018 Banipal Visiting Writer Fellowship
[read more]
21/09/2017
Banipal events coming up in October
[read more]
31/08/2017
Banipal magazine at the Berlin Literature Festival – 8 September
[read more]
13/07/2017
Banipal 59 – The Longlist is out today with a host of new fiction and poetry
[read more]
10/07/2017
ROBERT IRWIN to give the 2017 Saif Ghobash Banipal Translation Prize Lecture on Season of Migration to the North: 'The most important Arabic novel of the 20th Century'
[read more]
07/06/2017
Pen International launches global campaign for displaced writers
[read more]
[read all news stories]