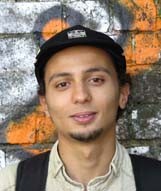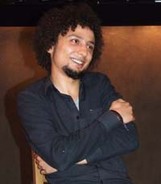 Mohamed Mesrati was born in 1990 in Tripoli, Libya. He started to publish his stories online on www.kikah.com and in 2007 in Al-Quds al-Arabi newspaper. He recently published his first collection of short stories while completing a first novel and writing his blogspot 'My Camomile Tea'. He lives and works in London and studies Creative Writing and English Literature.

In July 2012, Christopher Haydon, artistic director of the Gate Theatre, Notting Hill in West London, invited Mohamed Mesrati to put on a reading from his essay "Bayou and Leila", and discuss the revolutionary events in Libya. The reading followed a performance of Iraqi playwriter Hassan Abdulrazzak's play The Prophet about the Egyptian revolution.
Mohamed Mesrati was interviewed afterwards by the Tanjara Blogspot, run by Susannah Tarbush. Click here for the interview.

He was previously interviewed in 2011 by Tanjara. To read that interview, click here.
Contributor's Issues
Banipal No 40 – Libyan Fiction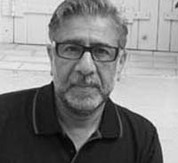 Latest News
23/04/2013
Saud Alsanousi from Kuwait wins International Prize for Arabic Fiction
[read more]
22/04/2013
Moroccan painter novelist Mahi Binebine launches his novel Horses of God in the UK
[read more]
19/04/2013
Marina Warner wins 2013 Sheikh Zayed Book Award for Stranger Magic: Charmed States and the Arabian Nights
[read more]
10/04/2013
Ghassan Zaqtan and translator Fady Joudah shortlisted for International Griffin Poetry Prize
[read more]
04/04/2013
FAROUK ABDEL WAHAB
passed away 3 April 2013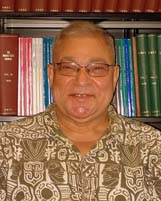 [read more]
20/03/2013
A Decade of Despair by Ahmad Saadawi published in the New York Times
[read more]
[read all news stories]