 is a Tunisian writer and translator, the author of many poetry collections and novels, among them the prize-winning The Time for Elves" and Sun Tiles. In his book of literary criticism, The Alphabet of Stone, Yousfi proposes an original interpretation of the texts concerning the Palestinian Intifada. He is also the translator of writers such as Gabriel Garcia Marquez, Octavio Paz, Alejo Carpentier, and Georges Bataille.
Contributor's Issues
Banipal No 39 Modern Tunisian Literature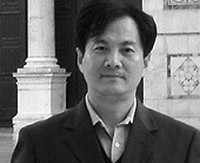 Latest News
13/08/2014
Who is Alessandro Spina?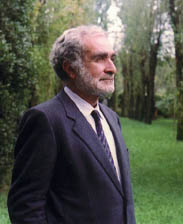 [read more]
09/08/2014
Remembering Mahmoud Darwish

[read more]
22/07/2014
Saadi Youssef's الأعمال الشعريةا (Collected Poetical Works), a 7-volume box set, is now on sale
[read more]
29/04/2014
Frankenstein in Baghdad by Ahmed Saadawi wins 2014 International Prize for Arabic Fiction
[read more]
28/04/2014
Syracuse University Press launches Mahmoud Darwish: 
The Poet's Art and His Nation by Khaled Mattawa.
[read more]
15/04/2014
Land of No Rain – English edition of Amjad Nasser's first novel out now
[read more]
[read all news stories]