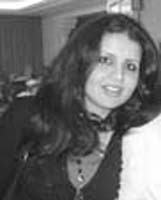 Ines Abassi has published two prize-winning books of poetry, Secrets of the Wind (2004) and Archive of the Blind (2007). Abassi has published her poetry, writing and translations in newspapers, magazines and websites in Britain, Jordan, UAE and Lebanon. Furthermore, based on a 6-month residency in Seoul, she wrote Tales of the Korean Scheherezade.
Contributor's Issues
Banipal No 39 Modern Tunisian Literature (2010)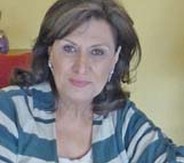 Latest News
22/02/2018
Three award-winning translators to discuss "Translating Arabic Fiction Today"
[read more]
17/01/2018
Longlist for 2018 IPAF announced
[read more]
10/01/2018
Robin Moger is winner of 2017 Saif Ghobash Banipal Translation Prize
[read more]
01/12/2017
First Shortlist announced for the 2017 Saif Ghobash Banipal Prize for Arabic Literary Translation
[read more]
15/11/2017
Sheikh Zayed Book Award Longlist announced for 'Literature' (2017-2018)
[read more]
03/10/2017
Libyan author Najwa Bin Shatwan is the 2018 Banipal Visiting Writer Fellowship
[read more]
[read all news stories]