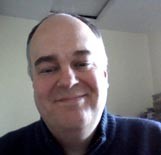 John Peate is a translator, university teacher, academic researcher and language consultant based in the UK. He has bachelor's degrees both in English and in Arabic from the University of Leeds, an MA in Translation from the SOAS (School of Oriental and African Studies), London and a PhD in Arabic Linguistics from the University of Salford.

He has studied Arabic in Morocco, Egypt, Syria and Oman as well as in the UK and has taught Arabic, translation theory and practice and interpreting at the Universities of Salford and Leeds. He was also a Teaching Associate in Cognitive Linguistics at Bangor University.

He is joint linguistics editor for the online peer-reviewed academic journal New Middle Eastern Studies. He has acted as language consultant to Assimil (producers of language self-teaching courses) and Oxford University Press.
He has translated poetry and prose pieces for a large number of projects for over 30 different authors in recent years. These include pieces for the Beirut39 anthology, an anthology of Saudi short stories, a collection of short stories by a leading Emirati writer, an anthology of women's writing in Arabic, pieces for the Rotterdam Poetry Festival and regular pieces for Banipal magazine.

He is an established commercial translator as well, specializing in the legal and academic fields.
Contributor's Issues
Banipal No 53 The Short Stories of Zakaria Tamer (2015)
Banipal No 57 Syria in the Heart
Banipal No 48 Narrating Marrakech (2013)
Banipal No 40 Libyan Fiction (2011)
Banipal No 41 Celebrating Adonis (2011)
Banipal No 42 New Writing from the Emirates (2011)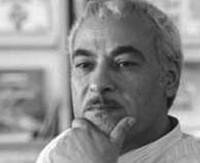 Latest News
16/02/2017
IPAF Short list Announced
[read more]
30/01/2017
Complete Digital Archive of Banipal is launched
[read more]
26/01/2017
Ali Bader selected as First Banipal Visiting Writer Fellow
[read more]
25/01/2017
Saif Ghobash Banipal Prizewinner Jonathan Wright and his author Saud Alsanousi celebrate in Manchester on 23 February
[read more]
16/01/2017
International Prize for Arabic Fiction 2017 – Longlist announced
[read more]
13/01/2017
Syrian writer Khaled Khalifa writes on being Syrian today – "the issue in Syria is not one of refugees but of a whole population that is being turned into either corpses or forced to flee while the world stands silently by"
[read more]
[read all news stories]