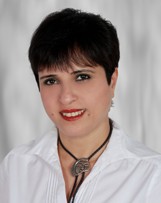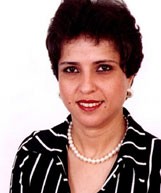 is a Palestinian author and journalist. She was born in Kuwait, graduating from Kuwait University in English language and literature. She worked there as a journalist until 1990 and the Gulf War, when she was forced to leave. She settled in Jordan, establishing her reputation as a short story writer. In 1992 she published her first collection and in 1993 and 1994 was awarded prizes for her works. In 2001 she published her fourth collection. She works as a journalist for Zahrat al-Khaleej magazine, Abu Dhabi.
Contributor's Issues
Banipal No 15 /16 – Autumn 2002/Spring 2003
Banipal No 24 Autumn 2005
Banipal No 49 A Cornucopia of Short Stories (2014)
Banipal No 44 12 Women Writers (2012)
Banipal No 50 Prison Writing (2014)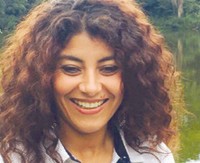 Latest News
07/03/2018
Sheikh Zayed Book Award announces the 2018 Shortlists
[read more]
26/02/2018
Shortlist Announced for IPAF 2018

[read more]
22/02/2018
On 3 March: Three award-winning translators to discuss "Translating Arabic Fiction Today"
[read more]
17/01/2018
Longlist for 2018 IPAF announced
[read more]
10/01/2018
Robin Moger is winner of 2017 Saif Ghobash Banipal Translation Prize
[read more]
01/12/2017
First Shortlist announced for the 2017 Saif Ghobash Banipal Prize for Arabic Literary Translation
[read more]
[read all news stories]