 Samah Selim is an Egyptian-born translator and professor of modern Arabic literature at Rutgers University. She has lived in the UK, Libya, France and Germany, and has taught at Columbia University, Princeton University and the University of Provence. She is the author of a book on the rural novel in Egypt and is currently working on a book about translation and popular fiction in early 20th century Egypt.
Her translations include: Memories of a Meltdown: An Egyptian between Moscow and Chernobyl (AUC Press, 2006) which was excerpted in Banipal 24, and The Collar and the Bracelet by Yahya Tahir Abdullah (AUC Press, 2008).
Her forthcoming translations include Tree of Pearls: Queen of Egypt, an early twentieth century historical romance by the great Syrian renaissance writer, Jurji Zaydan (Syracuse University Press) and Neighborhood and Boulevard: Reading through the modern Arab city, a memoir by the contemporary Lebanese writer Khalid Ziadeh (Palgrave McMillan).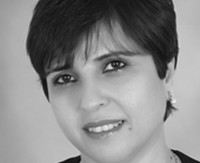 Latest News
13/08/2014
Who is Alessandro Spina?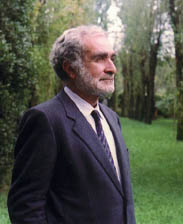 [read more]
09/08/2014
Remembering Mahmoud Darwish

[read more]
22/07/2014
Saadi Youssef's الأعمال الشعريةا (Collected Poetical Works), a 7-volume box set, is now on sale
[read more]
29/04/2014
Frankenstein in Baghdad by Ahmed Saadawi wins 2014 International Prize for Arabic Fiction
[read more]
28/04/2014
Syracuse University Press launches Mahmoud Darwish: 
The Poet's Art and His Nation by Khaled Mattawa.
[read more]
15/04/2014
Land of No Rain – English edition of Amjad Nasser's first novel out now
[read more]
[read all news stories]