 Samah Selim is an Egyptian-born translator and professor of modern Arabic literature at Rutgers University. She has lived in the UK, Libya, France and Germany, and has taught at Columbia University, Princeton University and the University of Provence. She is the author of a book on the rural novel in Egypt and is currently working on a book about translation and popular fiction in early 20th century Egypt.
Her translations include: Memories of a Meltdown: An Egyptian between Moscow and Chernobyl (AUC Press, 2006) which was excerpted in Banipal 24, and The Collar and the Bracelet by Yahya Tahir Abdullah (AUC Press, 2008).
Her forthcoming translations include Tree of Pearls: Queen of Egypt, an early twentieth century historical romance by the great Syrian renaissance writer, Jurji Zaydan (Syracuse University Press) and Neighborhood and Boulevard: Reading through the modern Arab city, a memoir by the contemporary Lebanese writer Khalid Ziadeh (Palgrave McMillan).
Contributor's Issues
Banipal No 24 Autumn 2005
Banipal No 33 Autumn/Winter 2008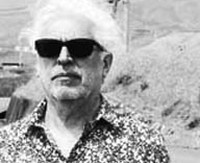 Latest News
16/02/2017
IPAF Short list Announced
[read more]
30/01/2017
Complete Digital Archive of Banipal is launched
[read more]
26/01/2017
Ali Bader selected as First Banipal Visiting Writer Fellow
[read more]
25/01/2017
Saif Ghobash Banipal Prizewinner Jonathan Wright and his author Saud Alsanousi celebrate in Manchester on 23 February
[read more]
16/01/2017
International Prize for Arabic Fiction 2017 – Longlist announced
[read more]
13/01/2017
Syrian writer Khaled Khalifa writes on being Syrian today – "the issue in Syria is not one of refugees but of a whole population that is being turned into either corpses or forced to flee while the world stands silently by"
[read more]
[read all news stories]