Maia Tabet was born in 1956, and raised in Beirut. She has worked as a journalist, editor and freelance translator. Her first full-length book translation was Little Mountain by Elias Khoury. She has lived and travelled throughout the Middle East and South Asia, and is currently based in Baltimore, USA. Her most recent book translation is White Masks by Elias Khoury, which was commended by the judges of the 2011 Saif Ghobash-Banipal Prize for Arabic Literary Translation. For more information about the judges' citation, click here.
She is one of the featured voices in Banipal 56 – Generation '56.
Contributor's Issues
Banipal No 56 Generation '56 (Summer 2016)
Banipal No 36 Literature in Yemen Today (2009)
Banipal No 48 Narrating Marrakech (2013)
Banipal No 40 Libyan Fiction (2011)
Banipal No 46 80 New Poems (2013)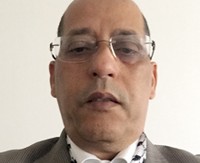 Latest News
24/04/2018
Ibrahim Nasrallah wins 2018 International Prize for Arabic Fiction
[read more]
07/03/2018
Sheikh Zayed Book Award announces the 2018 Shortlists
[read more]
26/02/2018
Shortlist Announced for IPAF 2018

[read more]
22/02/2018
On 3 March: Three award-winning translators to discuss "Translating Arabic Fiction Today"
[read more]
17/01/2018
Longlist for 2018 IPAF announced
[read more]
10/01/2018
Robin Moger is winner of 2017 Saif Ghobash Banipal Translation Prize
[read more]
[read all news stories]