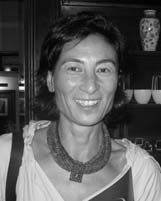 is a journalist, based in Paris, France, and is a former commissioning editor for Saqi Books. She has covered the Middle East for the past twenty years. She recently co-edited the book Keep your Eye on the Wall (2013) with Mitchell Albert. Her review of Moustafa Khalifé's La Coquille appeared in Banipal 50, pp. 179-83. She writes regularly for Publishing Perspectives and reviews for Banipal.
Contributor's Issues
Banipal No 56 Generation '56 (Summer 2016)
Banipal No 50 Prison Writing (2014)
Banipal No 35 Writing in Dutch (2009)
Banipal No 57 Syria in the Heart (Autumn/Winter 2016)
Banipal No 44 12 Women Writers (2012)
Banipal No 39 Modern Tunisian Literature (2010)
Banipal No 58 Arab Literary Awards (Spring 2017)
Banipal No 45 Writers from Palestine (2012)
Banipal No 41 Celebrating Adonis (2011)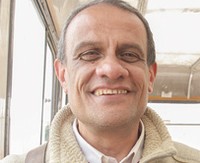 Latest News
07/03/2018
Sheikh Zayed Book Award announces the 2018 Shortlists
[read more]
26/02/2018
Shortlist Announced for IPAF 2018

[read more]
22/02/2018
On 3 March: Three award-winning translators to discuss "Translating Arabic Fiction Today"
[read more]
17/01/2018
Longlist for 2018 IPAF announced
[read more]
10/01/2018
Robin Moger is winner of 2017 Saif Ghobash Banipal Translation Prize
[read more]
01/12/2017
First Shortlist announced for the 2017 Saif Ghobash Banipal Prize for Arabic Literary Translation
[read more]
[read all news stories]