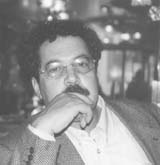 is a poet and prose writer, born in 1956 in Sroor, a village in Oman. He was sent to school in Cairo when a young boy, and there began his lifelong passion for literature and poetry.

He has lived and worked in Cairo, Damascus, Algeria, Paris for many years, London, and other Arab and European cities. His third poetry collection Ajras al-Qatia'a [The Bells of Rapture], published in 1985 when he was living in Paris, and marked him as "one of the most distinguished new poetic voices in the Gulf region".

Later, he returned to Oman and founded Nizwa, Oman's main quarterly cultural magazine and highly regarded throughout the Arab world. Today he is its editor-in-chief. He has published a number of volumes of poetry, prose and essays.
Contributor's Issues
Banipal No 4 Spring 1999
Banipal No 2 June 1998
Banipal No 23 Summer 2005
Banipal No 33 Autumn/Winter 2008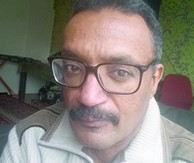 Latest News
28/06/2016
Harvill Secker Young Translators' Prize 2016 is translating from Norwegian
[read more]
20/06/2016
On World Refugee Day
The Ship No One Wanted
– a monologue by
Hassan Abdulrazzak
[read more]
17/06/2016
WELCOME LITERARY SALON
was Tuesday, 21 June, during Refugee Week
[read more]
13/05/2016
Sudanese authors & Banipal 55 at Waterstones Piccadilly on 14 June
[read more]
12/05/2016
Translated literary fiction in the UK growing in popularity, says ManBooker research
[read more]
28/04/2016
Rabai al-Madhoun wins IPAF 2016 for Destinies: Concerto of the Holocaust and the Nakba
[read more]
[read all news stories]