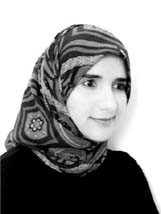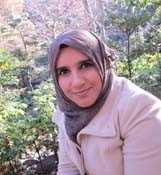 Jokha al-Harthi is from the Sultanate of Oman. She is currently preparing her doctorate in the UK. She has published several collections of short stories, and two novels, Manamat (Dreams) and Sayyidat el-Qamar (Women of the Moon), excerpted in Banipal 40 – Libyan Fiction, as well as a number of articles.
Contributor's Issues
Banipal No 35 Writing in Dutch
Banipal No 49 A Cornucopia of Short Stories
Banipal No 40 – Libyan Fiction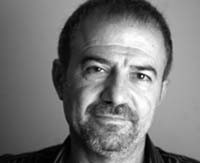 Latest News
13/02/2015
Shortlist for the 2015 International Prize for Arabic Fiction announced
[read more]
02/02/2015
Upcoming Banipal book club meetings
[read more]
19/01/2015
Announcement of 2014 Winner of Saif Ghobash Banipal Prize for Arabic Literary Translation
[read more]
12/01/2015
Sheikh Zayed Book Award announces 'Arabic Culture in other Languages' 2015 longlist
[read more]
12/01/2015
IPAF 2015 Longlist has been announced!
[read more]
06/11/2014
The first ever BALMAL Open Evening was very successful: overflowing with visitors and animated conversation!
[read more]
[read all news stories]