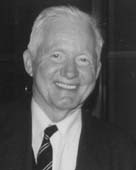 lived in the Middle East for many years working for the British Council.

He has translated and published several contemporary Arab writers including short stories by Muhammad al-Murr and altogether eight novels, including Sabriya and Grandfather's Tale, both by Ulfat Idilbi, The Woman of the Flask by Iraqi author Selim Matar (AUC 2005). He edited, with Emma Nicholson, The Iraqi Marshlands – A Human & Environmental Study (Politico's 2003), and The Lefties Guide to Britain (Politico's 2005).

He is a freelance translator and consultant and a contributing editor of Banipal.
Contributor's Issues
Banipal No 43 Celebrating Denys Johnson-Davies
Banipal No 42 New Writing from the Emirates
Banipal No 40 – Libyan Fiction
Banipal No 33 Autumn/Winter 2008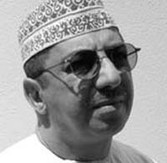 Latest News
23/04/2013
Saud Alsanousi from Kuwait wins International Prize for Arabic Fiction
[read more]
22/04/2013
Moroccan painter novelist Mahi Binebine launches his novel Horses of God in the UK
[read more]
19/04/2013
Marina Warner wins 2013 Sheikh Zayed Book Award for Stranger Magic: Charmed States and the Arabian Nights
[read more]
10/04/2013
Ghassan Zaqtan and translator Fady Joudah shortlisted for International Griffin Poetry Prize
[read more]
04/04/2013
FAROUK ABDEL WAHAB
passed away 3 April 2013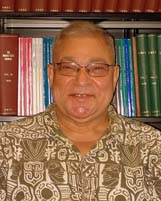 [read more]
20/03/2013
A Decade of Despair by Ahmad Saadawi published in the New York Times
[read more]
[read all news stories]