Peter Clark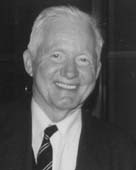 Peter Clark is a writer and cultural consultant.
He translated eight novels and collections of short stories from Arabic to English between 1980 and 2005, including Sabriya and Grandfather's Tale, both by the late Syrian novelist Ulfat Idilbi, and The Woman of the Flask by Iraqi author Selim Matar.
He is the author of Thesiger's Return (Motivate, Dubai, 1992), Istanbul (Signal Books, Oxford, 2010), Dickens's London (Haus, London, 2012) and Dickens: London into Kent (Haus, London, 2013). His book Marmaduke Pickthall: British Muslim (Quartet, London, 1986) was reissued in 2016 by Beacon Books, Manchester.
Currently he is preparing a volume of Pickthall's Middle Eastern short stories. A compulsive diarist, he has published Damascus Diaries: Life under the Assads (Gilgamesh, London, 2015) and his Emirates Diaries: Culture, Peace and War in the Gulf will come out with Medina Publishing in 2017.
For over thirty years he worked for the British Council in Jordan, Lebanon, Sudan, Yemen, Tunisia, the United Arab Emirates and Syria. He has been a contributing editor of Banipal magazine since its first issue, and is a trustee of the Banipal Trust for Arab Literature.
---
Contributor's Issues
Banipal 57 - Syria in the Heart (Autumn/Winter 2016)
Banipal 43 - Celebrating Denys Johnson-Davies (2012)
Banipal 42 - New Writing from the Emirates (2011)
Banipal 62 - A Literary Journey through Arab Cinema (2018)
Banipal 40 - Libyan Fiction (2011)
Banipal 33 - Autumn/Winter 2008
Banipal 51 - Celebrating Saadi Youssef (2014)