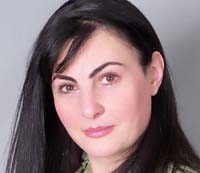 was born in 1963 in Damascus, Syria, and has lived in Kuwait, UAE, Lebanon, Cyprus, the UK, France and Egypt. She published her first collection of poetry in 1989 and her latest in 2008. She has read her poetry at international festivals and is published in many magazines. She was co-founder of Al-Katiba [The Woman Writer], an influential literary magazine based in London that published for 14 issues. Later, she was a columnist for Azzaman newspaper (1997-2000). Selected works have been published in Spanish, English, French, Italian German and Russian translation.

Contributor's Issues
Banipal No 31 Spring 2008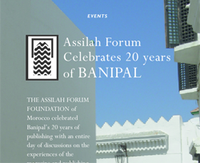 Latest News
22/02/2018
Three award-winning translators to discuss "Translating Arabic Fiction Today"
[read more]
17/01/2018
Longlist for 2018 IPAF announced
[read more]
10/01/2018
Robin Moger is winner of 2017 Saif Ghobash Banipal Translation Prize
[read more]
01/12/2017
First Shortlist announced for the 2017 Saif Ghobash Banipal Prize for Arabic Literary Translation
[read more]
15/11/2017
Sheikh Zayed Book Award Longlist announced for 'Literature' (2017-2018)
[read more]
03/10/2017
Libyan author Najwa Bin Shatwan is the 2018 Banipal Visiting Writer Fellowship
[read more]
[read all news stories]