Elliott Colla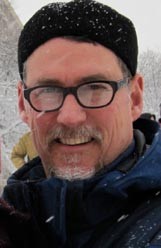 is Chair of the Department of Arabic and Islamic Studies at Georgetown University. He graduated from UC Berkeley in 1989 where he also completed his PhD in Comparative Literature (2000). He is author of Conflicted Antiquities: Egyptology, Egyptomania, Egyptian Modernity (2007), and many articles on Arabic literature, film and colonial culture. He is a translator of several works of contemporary Arabic literature, including Gold Dust by Ibrahim al-Koni, Poor by Idris Ali, Ibrahim Aslan's The Heron, and al-Koni's epic of the Sahara The Animists (forthcoming), all of them AUC Press and Arabia Books titles.
Elliott Colla is a runner-up in the 2009 Saif Ghobash – Banipal Prize for Arabic Literary Translation for his translation of Ibrahim al-Koni's Gold Dust.

He was one of the judges of the 2010 Saif Ghobash – Banipal Prize.
---
Contributor's Issues
Banipal 36 - Literature in Yemen Today (2009)
Banipal 40 - Libyan Fiction (2011)