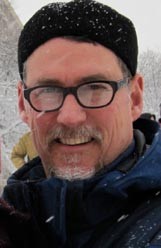 is Chair of the Department of Arabic and Islamic Studies at Georgetown University. He graduated from UC Berkeley in 1989 where he also completed his PhD in Comparative Literature (2000). He is author of Conflicted Antiquities: Egyptology, Egyptomania, Egyptian Modernity (2007), and many articles on Arabic literature, film and colonial culture. He is a translator of several works of contemporary Arabic literature, including Gold Dust by Ibrahim al-Koni, Poor by Idris Ali, Ibrahim Aslan's The Heron, and al-Koni's epic of the Sahara The Animists (forthcoming), all of them AUC Press and Arabia Books titles.
Elliott Colla is a runner-up in the 2009 Saif Ghobash – Banipal Prize for Arabic Literary Translation for his translation of Ibrahim al-Koni's Gold Dust.

He was one of the judges of the 2010 Saif Ghobash – Banipal Prize.
Contributor's Issues
Banipal No 31 Spring 2008
Banipal No 36 Literature in Yemen Today (2009)
Banipal No 40 Libyan Fiction (2011)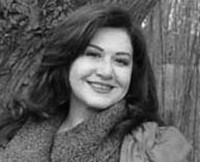 Latest News
16/02/2017
IPAF Short list Announced
[read more]
30/01/2017
Complete Digital Archive of Banipal is launched
[read more]
26/01/2017
Ali Bader selected as First Banipal Visiting Writer Fellow
[read more]
25/01/2017
Saif Ghobash Banipal Prizewinner Jonathan Wright and his author Saud Alsanousi celebrate in Manchester on 23 February
[read more]
16/01/2017
International Prize for Arabic Fiction 2017 – Longlist announced
[read more]
13/01/2017
Syrian writer Khaled Khalifa writes on being Syrian today – "the issue in Syria is not one of refugees but of a whole population that is being turned into either corpses or forced to flee while the world stands silently by"
[read more]
[read all news stories]