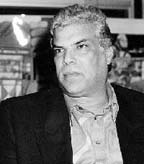 Ibrahim Abdel Meguid was born in Alexandria in 1946. He is one of Egypt's most respected and well-known of authors. Soon after completing a BA in philosophy at Alexandria University in 1973, he published his first novel, and soon took up the position of Consultant for Cultural Matters at the Popular Culture Council. He has authored many novels and short stories, all set in Egypt during particular historical periods, with many translated into French and English. Among his best known are No One Sleeps in Alexandria, The Other Place and Birds of Amber, all translated into English by Farouk Abdel Wahab, the winner of the 2007 Saif Ghobash–Banipal Prize for Arabic Literary Translation.
Contributor's Issues
Banipal No 30 Autumn/Winter 2007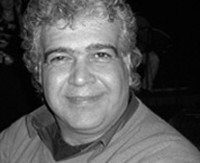 Latest News
16/02/2017
IPAF Short list Announced
[read more]
30/01/2017
Complete Digital Archive of Banipal is launched
[read more]
26/01/2017
Ali Bader selected as First Banipal Visiting Writer Fellow
[read more]
25/01/2017
Saif Ghobash Banipal Prizewinner Jonathan Wright and his author Saud Alsanousi celebrate in Manchester on 23 February
[read more]
16/01/2017
International Prize for Arabic Fiction 2017 – Longlist announced
[read more]
13/01/2017
Syrian writer Khaled Khalifa writes on being Syrian today – "the issue in Syria is not one of refugees but of a whole population that is being turned into either corpses or forced to flee while the world stands silently by"
[read more]
[read all news stories]