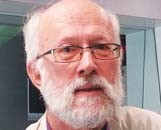 was born in Tübingen, Germany, in 1944, and in 1972 moved to Switzerland, where he still lives. He studied Comparative Literature and Islamic Studies in Germany and the USA.

He taught Arabic language and civilization at the Swiss Federal Institute of Technology in Züruch from 1978 to 2014.

Since the mid-'80s he has been translating contemporary Arabic literature and in 2008 achieved the publication of his fiftieth literary translation – novels and short stories – mainly from Palestine, Lebanon, Egypt and Libya Banipal 32 includes an interview with him on being a literary translator of contemporary Arabic literature. For a full list of now more than 60 novels, and dozens of articles and other works he has translated (books listed in bold) from Arabic into German click here.
In March 2016 he was awarded Switzerland's special Grand Prix de Littérature for Translation, the first time awarded for translation from Arabic. For more click here
For more information, please go to Hartmut's own website http://www.hartmutfaehndrich.ch/
Contributor's Issues
Banipal No 17 Summer 2003
Banipal No 32 Summer 2008
Banipal No 53 The Short Stories of Zakaria Tamer (2015)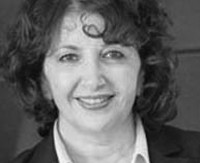 Latest News
16/02/2017
IPAF Short list Announced
[read more]
30/01/2017
Complete Digital Archive of Banipal is launched
[read more]
26/01/2017
Ali Bader selected as First Banipal Visiting Writer Fellow
[read more]
25/01/2017
Saif Ghobash Banipal Prizewinner Jonathan Wright and his author Saud Alsanousi celebrate in Manchester on 23 February
[read more]
16/01/2017
International Prize for Arabic Fiction 2017 – Longlist announced
[read more]
13/01/2017
Syrian writer Khaled Khalifa writes on being Syrian today – "the issue in Syria is not one of refugees but of a whole population that is being turned into either corpses or forced to flee while the world stands silently by"
[read more]
[read all news stories]