Youssef Bazzi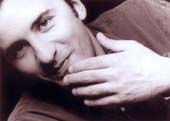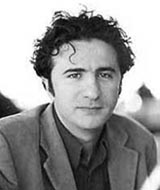 is a young poet and journalist, well-known in Beirut. He was born in Beirut in 1966 and worked as a journalist in Kuwait and Abu Dhabi. In his teens he joined one of the fighting militia groups to fight in the Lebanese civil war, fleeing to Africa in 1986. He now lives back in Beirut and works in the culture section of al-Mustaqbal, a Lebanese daily newspaper.
He has four poetry collections, and has been awarded the Yousef al-Khal Poetry Prize. In 2005, his fast-paced narrative Yasser Arafat Looked at me and Smiled describing the inveigling horrors of civil war and militiia life, was published in Arabic and English (translated by Rasha Salti).

See the review of Yasser Arafat Looked at me and Smiled in Banipal No 25.
---
Contributor's Issues
Banipal 36 - Literature in Yemen Today (2009)