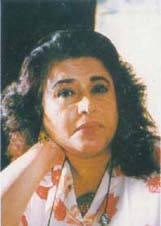 was born in 1953 in Kuwait. She is a journalist and short story writer. She has a BA in Arabic Literature from Cairo University and an MA in literary criticism on "the movement of society in the Kuwaiti short story". She was the first Kuwait woman to write a novel (published 1971), and has published four collections of short stories and in 1996 won the Kuwait short story prize. She is a member of the Kuwaiti Literary Association. Some of her works have been adapted for Kuwaiti radio and television.
Contributor's Issues
Banipal No 47 Fiction from Kuwait (2013)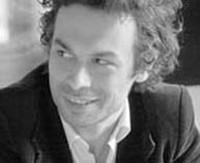 Latest News
16/02/2017
IPAF Short list Announced
[read more]
30/01/2017
Complete Digital Archive of Banipal is launched
[read more]
26/01/2017
Ali Bader selected as First Banipal Visiting Writer Fellow
[read more]
25/01/2017
Saif Ghobash Banipal Prizewinner Jonathan Wright and his author Saud Alsanousi celebrate in Manchester on 23 February
[read more]
16/01/2017
International Prize for Arabic Fiction 2017 – Longlist announced
[read more]
13/01/2017
Syrian writer Khaled Khalifa writes on being Syrian today – "the issue in Syria is not one of refugees but of a whole population that is being turned into either corpses or forced to flee while the world stands silently by"
[read more]
[read all news stories]