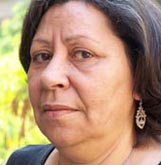 was born and grew up in Cairo, where she still lives. She is the author of two novels and many short stories. She is a 2005-2006 Fulbright Visiting Specialist in Fulbright's Direct Access to the Muslim World Program. Her first English collection, Points of the Compass: Stories by Sahar Tawfiq, selected, translated and introduced by Marilyn Booth, was the 1985 winner of the University of Arkansas Arabic Translation Prize.
Contributor's Issues
Banipal No 27 Autumn/Winter 2006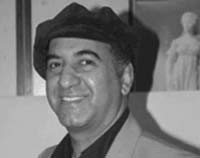 Latest News
19/01/2015
Announcement of 2014 Winner of Saif Ghobash Banipal Prize for Arabic Literary Translation
[read more]
12/01/2015
Sheikh Zayed Book Award announces 'Arabic Culture in other Languages' 2015 longlist
[read more]
12/01/2015
IPAF 2015 Longlist has been announced!
[read more]
06/11/2014
The first ever BALMAL Open Evening was very successful: overflowing with visitors and animated conversation!
[read more]
03/11/2014
A Conversation about Arab Sci-Fi on the 15/11/2014
[read more]
07/10/2014
2014 Harvill Secker Young Translators' Prize for German goes to Eleanor Collins
[read more]
[read all news stories]