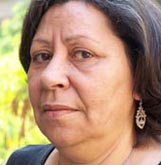 was born and grew up in Cairo, where she still lives. She is the author of two novels and many short stories. She is a 2005-2006 Fulbright Visiting Specialist in Fulbright's Direct Access to the Muslim World Program. Her first English collection, Points of the Compass: Stories by Sahar Tawfiq, selected, translated and introduced by Marilyn Booth, was the 1985 winner of the University of Arkansas Arabic Translation Prize.
Contributor's Issues
Banipal No 27 Autumn/Winter 2006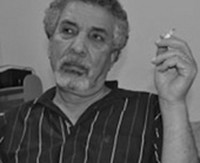 Latest News
13/08/2014
Who is Alessandro Spina?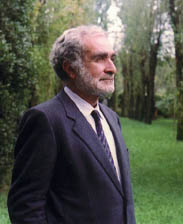 [read more]
09/08/2014
Remembering Mahmoud Darwish

[read more]
22/07/2014
Saadi Youssef's الأعمال الشعريةا (Collected Poetical Works), a 7-volume box set, is now on sale
[read more]
29/04/2014
Frankenstein in Baghdad by Ahmed Saadawi wins 2014 International Prize for Arabic Fiction
[read more]
28/04/2014
Syracuse University Press launches Mahmoud Darwish: 
The Poet's Art and His Nation by Khaled Mattawa.
[read more]
15/04/2014
Land of No Rain – English edition of Amjad Nasser's first novel out now
[read more]
[read all news stories]