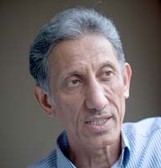 Taleb Alrefai was born in Kuwait on 10th May, 1958. In 1982, he obtained his degree in Civil Engineering from the College of Engineering and Petroleum at the University of Kuwait and began writing during his studies in the mid-seventies. He published his first collection of short stories in 1992, under the title of Tal 'Amrak Abu 'Ujjaj (Live Long Abu 'Ujjaj) and has published six more collections and four novels since then.
His first novel, Zillu al-Shamsi, (The Sun's Shade), was republished in a revised edition in 2012. He has also written one play, Urs al-Nari (Wedding of Fire). In 2002, he won the State Prize for Letters for his novel, Ra'ihat al-Bahri (The Scent of the Sea) and his works have been translated into English, French and German.
He was also Chair of Judges for the 2009/2010 International Prize for Arabic Fiction and is founder of Al-Multaqa (Cultural Circle), a discussion group which meets in his house every two weeks to discuss literature, thought and art.
Contributor's Issues
Banipal No 28 Spring 2007
Banipal No 47 Fiction from Kuwait (2013)
Banipal No 49 A Cornucopia of Short Stories (2014)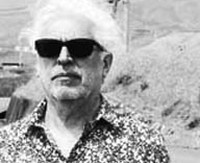 Latest News
16/02/2017
IPAF Short list Announced
[read more]
30/01/2017
Complete Digital Archive of Banipal is launched
[read more]
26/01/2017
Ali Bader selected as First Banipal Visiting Writer Fellow
[read more]
25/01/2017
Saif Ghobash Banipal Prizewinner Jonathan Wright and his author Saud Alsanousi celebrate in Manchester on 23 February
[read more]
16/01/2017
International Prize for Arabic Fiction 2017 – Longlist announced
[read more]
13/01/2017
Syrian writer Khaled Khalifa writes on being Syrian today – "the issue in Syria is not one of refugees but of a whole population that is being turned into either corpses or forced to flee while the world stands silently by"
[read more]
[read all news stories]