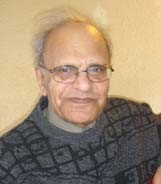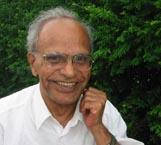 was born in Kirkuk, northern Iraq, in 1940. He has a BA in English Literature from Baghdad University and a PhD in Journalism from Leipzig University. He edited literary magazines and newspapers in Iraq and abroad and has been publishing his poetry since the 1960s. He left Iraq in 1977 and has settled in Germany.
He has published numerous volumes of poetry, six novels, one collection of short stories, two works of criticism and many translations from English and German into Arabic. His poetry has been translated into several languages. He is a contributing editor of Banipal magazine.

Khaled Mattawa's translation of his poetry collection In Every Well a Joseph is Weeping won QRL's international poetry book competition in 1997.

In 2003 BOA Editions (USA) published Miracle Maker: Selected Poems of Fadhil Al-Azzawi, trans. and intro. by Khaled Mattawa.

Fadhil al-Azzawi's novels are now being translated into English. His Last of the Angels, translated by William M Hutchins, is reviewed by The Complete Review – click here to go to the review.

His novel Cell Block Five, excerpted in Banipal (made into a successful film in Syria in the 1970s) is now published in English translation by William M Hutchins. To read the review by The Complete Review, click here.

To read a review by James Dalglish of Last of the Angels and Cell Block Five in Banipal 38, click here.

In July 2010,Fadhil al-Azzawi was at the Ledbury Poetry Festival with fellow Iraqi poet Sinan Antoon, talking about the importance of poetry in Iraqi cultural life and reading from his works. For all details click here

In 2010 and 2011 he was chair of judges of the 2011 International Prize for Arabic Fiction, the judges that year awarding first prize to the two authors Mohammed Achaari for The Arch and the Butterfly and Raja Alem for The Doves' Necklace – click here for more details.

To read a review of his novel The Traveler and the Innkeeper, translated by William M Hutchins and published by AUC Press, in World Literature Today, click here.
Contributor's Issues
Banipal No 26 Summer 2006
Banipal No 27 Autumn/Winter 2006
Banipal No 21 Autumn 2004
Banipal No 6 Autumn 1999
Banipal No 39 Modern Tunisian Literature (2010)
Banipal No 50 Prison Writing (2014)
Banipal No 44 12 Women Writers (2012)
Banipal No 28 Spring 2007
Banipal No 23 Summer 2005
Banipal No 33 Autumn/Winter 2008
Banipal No 53 The Short Stories of Zakaria Tamer (2015)
Banipal No 49 A Cornucopia of Short Stories (2014)
Banipal No 36 Literature in Yemen Today (2009)
Banipal No 46 80 New Poems (2013)
Banipal No 45 Writers from Palestine (2012)
Banipal No 42 New Writing from the Emirates (2011)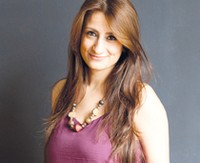 Latest News
07/03/2018
Sheikh Zayed Book Award announces the 2018 Shortlists
[read more]
26/02/2018
Shortlist Announced for IPAF 2018

[read more]
22/02/2018
On 3 March: Three award-winning translators to discuss "Translating Arabic Fiction Today"
[read more]
17/01/2018
Longlist for 2018 IPAF announced
[read more]
10/01/2018
Robin Moger is winner of 2017 Saif Ghobash Banipal Translation Prize
[read more]
01/12/2017
First Shortlist announced for the 2017 Saif Ghobash Banipal Prize for Arabic Literary Translation
[read more]
[read all news stories]