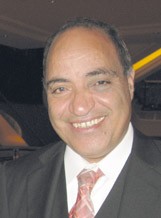 Hassouna Mosbahi was born in 1950 in Kairouan, Tunisia, and is a writer, literary critic and freelance journalist in German newspapers. He lived in Munich for twenty years from 1985 and in 2000 won the Munich Fiction Prize for the German translation of his novel [Tarshish Hallucination].
He has published, in Arabic and German, four volumes of short stories, a novel, a travel book and some non-fiction. His short story, "The Tortoise", was short-listed for the Caine Prize for African Writing in 2001.
A Tunisian Tale (AUC Press, 2011) is his first novel in English translation. He won the 2016 Mohamed Zefzef Prize for FIction, awarded by the Assilah Forum, Morocco.
Contributor's Issues
Banipal No 19 Spring 2004
Banipal No 10 /11, Spring 2001/Summer 2001
Banipal No 34 The World of Arab Fiction (2009)
Banipal No 6 Autumn 1999
Banipal No 1 February 1998
Banipal No 49 A Cornucopia of Short Stories (2014)
Banipal No 60 Alaa al-Deeb, A Writer Apart (Autumn/Winter 2017)
Banipal No 39 Modern Tunisian Literature (2010)
Banipal No 41 Celebrating Adonis (2011)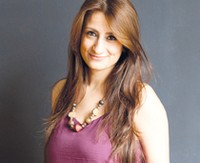 Latest News
24/04/2018
Ibrahim Nasrallah wins 2018 International Prize for Arabic Fiction
[read more]
07/03/2018
Sheikh Zayed Book Award announces the 2018 Shortlists
[read more]
26/02/2018
Shortlist Announced for IPAF 2018

[read more]
22/02/2018
On 3 March: Three award-winning translators to discuss "Translating Arabic Fiction Today"
[read more]
17/01/2018
Longlist for 2018 IPAF announced
[read more]
10/01/2018
Robin Moger is winner of 2017 Saif Ghobash Banipal Translation Prize
[read more]
[read all news stories]