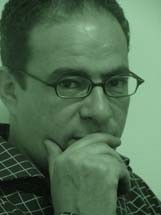 was born in September 1967 in Mansourah, Egypt and spent a good part of his childhood in Oman. He has a BA in Business Administration (1991). Since then he has worked as a journalist, and is currently with Al-Ahram newspaper. His fiction has appeared in many literary and cultural periodicals, and he has published two short story collections and two novels. Banipal will be publishing an excerpt from his second novel Ibtisamat al-Qiddiseen [The Saints' Smiles].
Contributor's Issues
Banipal No 25 Spring 2006
Banipal No 59 The Longlist (Summer 2017)
Banipal No 49 A Cornucopia of Short Stories (2014)
Banipal No 58 Arab Literary Awards (Spring 2017)
Banipal No 60 Alaa al-Deeb, A Writer Apart (Autumn/Winter 2017)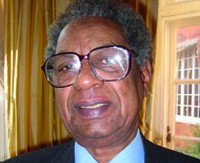 Latest News
24/04/2018
Ibrahim Nasrallah wins 2018 International Prize for Arabic Fiction
[read more]
07/03/2018
Sheikh Zayed Book Award announces the 2018 Shortlists
[read more]
26/02/2018
Shortlist Announced for IPAF 2018

[read more]
22/02/2018
On 3 March: Three award-winning translators to discuss "Translating Arabic Fiction Today"
[read more]
17/01/2018
Longlist for 2018 IPAF announced
[read more]
10/01/2018
Robin Moger is winner of 2017 Saif Ghobash Banipal Translation Prize
[read more]
[read all news stories]