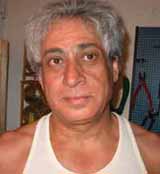 is of Kurdish origin, born in 1951 in Qamishli, Syria, where he was brought up and spent most of his adult life. He has explored his own Kurdish culture as well as the Arabic, Assyrian, Armenian, Circassian and Yazidi ones. In 1970 he went to Damascus to study Arabic Literature but after one year he moved to Beirut where he stayed until 1982, publishing five volumes of poetry, two novels, a diary and two volumes of autobiography. In Cyprus, where he worked as an associate editor of the Palestinian quarterly Al-Karmel, he published a further three volumes of poetry and five novels. By 1999, the year he moved to Sweden, he had published his tenth book of poetry and two more novels including Debris of the Second Eternity, which is arguably his best work of fiction. Barakat's early poetry was revolutionary for its time, both in style and theme, and acquired instant recognition. His work displays unique characteristics and has distinguished him in the scene of Arabic poetry.
Contributor's Issues
Banipal No 27 Autumn/Winter 2006
Banipal No 14 Summer 2002
Banipal No 2 June 1998
Banipal No 41 Celebrating Adonis
Banipal No 6 Autumn 1999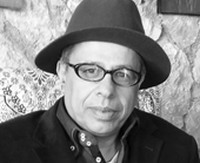 Latest News
07/10/2014
2014 Harvill Secker Young Translators' Prize for German goes to Eleanor Collins
[read more]
25/09/2014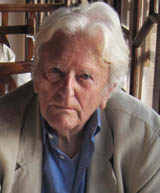 Denys Johnson-Davies reviews Land of No Rain by Amjad Nasser
[read more]
18/09/2014
Khaled Mattawa is awarded a MacArthur Fellowship
[read more]
17/09/2014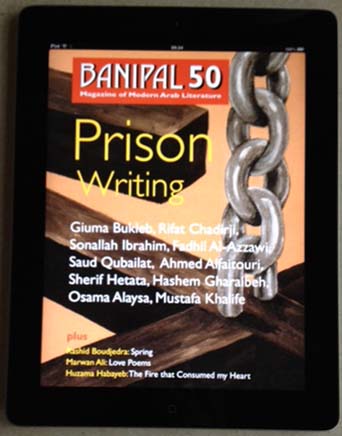 Free Digital Access to Banipal in Berlin, Minneapolis and London
[read more]
13/08/2014
Who is Alessandro Spina?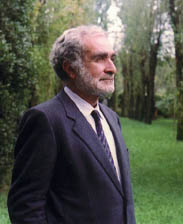 [read more]
09/08/2014
Remembering Mahmoud Darwish

[read more]
[read all news stories]