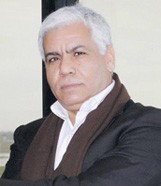 Safi Said is a Tunisian writer, journalist and novelist. He coined the term 'Arab Spring' in January 2011, inspired by his own encyclopaedic volume Khareef al-Arab (The Arabs' Autumn, Beirut, 2005).
Said spent nearly 25 years away from home, travelling in different countries and continents and has authored over 20 books of biography, geopolitics, history, and futurology.
Living now in Tunis, he ran for the Tunisian Presidency as an independent candidate in the 2014 elections and scored an advanced ranking.
Contributor's Issues
Banipal No 60 Alaa al-Deeb, A Writer Apart (Autumn/Winter 2017)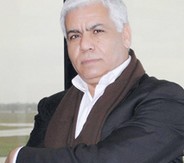 Latest News
24/04/2018
Ibrahim Nasrallah wins 2018 International Prize for Arabic Fiction
[read more]
07/03/2018
Sheikh Zayed Book Award announces the 2018 Shortlists
[read more]
26/02/2018
Shortlist Announced for IPAF 2018

[read more]
22/02/2018
On 3 March: Three award-winning translators to discuss "Translating Arabic Fiction Today"
[read more]
17/01/2018
Longlist for 2018 IPAF announced
[read more]
10/01/2018
Robin Moger is winner of 2017 Saif Ghobash Banipal Translation Prize
[read more]
[read all news stories]