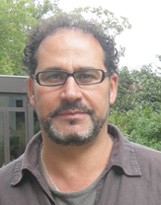 Ali Bader is an award-winning Iraqi novelist and journalist born in Baghdad in 1964. He has a degree in Western Philosophy and French Literature from Baghdad University. He has published thirteen novels, two of them with English editions, Papa Sartre (AUC Press, 2009) and The Tobacco Keeper (Bloomsbury Qatar Foundation Publishing, 2011). He writes columns in several Arabic newspapers, including Al-Hayat, Al-Mada and Al-Dustour, and has worked as a war correspondent covering the Middle East.

Ali Bader was awarded the State Prize for Literature in Baghdad and the Prize of Abulkassim al-Shabbi for the Novel in Tunis for his first novel, Papa Sartre, (reviewed in Banipal 17, Summer 2003). His third novel, Shata al-Ailah (Winter of the Family) won the Prize of Literary Creativity in the UAE and two other novels have been longlisted for The International Prize for Arabic Fiction: The Tobacco Keeper in 2009 and Muluk al-Ramal (Kings of Sands) in 2010. His latest novel is Al-Kafira (The Infidel Woman). An excerpt from the novel was published in Banipal 53 – The Short Stories of Zakaria Tamer.

In 2001 he left Iraq, and now lives in Belgium.

Papa Sartre was excerpted in Banipal 35 prior to its full publication by AUC Press.
In 2017 Ali Bader was selected as the first Banipal Visiting Writer Fellow, and spent three months at St Aidan's College, University of Durham, working on short stories and a new novel Liar Takes All. The Banipal Visiting Writer Fellowship is a partnership of Banipal magazine with St Aidan's College and the British Council, and brings a published Arab author writing in Arabic to a three-month residency at St Aidan's College each year.
Contributor's Issues
Banipal No 20 Summer 2004
Banipal No 53 The Short Stories of Zakaria Tamer (2015)
Banipal No 41 Celebrating Adonis (2011)
Banipal No 35 Writing in Dutch (2009)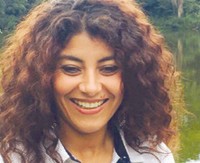 Latest News
25/05/2018
Remembering Denys Johnson-Davies
[read more]
16/05/2018
New Banipal issue
A Journey in Iraqi Fiction
[read more]
09/05/2018
Najwa Binshatwin, the 2018 Banipal Visiting Writer Fellow
[read more]
08/05/2018
Ahmed Saadawi salutes Banipal magazine

[read more]
28/04/2018
The Sheikh Zayed Book Award Winners for 2017-2018
[read more]
24/04/2018
Ibrahim Nasrallah wins 2018 International Prize for Arabic Fiction
[read more]
[read all news stories]