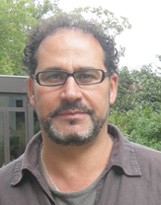 Ali Bader is an award-winning Iraqi novelist and journalist born in Baghdad in 1964. He has a degree in Western Philosophy and French Literature from Baghdad University. He has published eleven novels, two of them with English editons, Papa Sartre (AUC Press, 2009) and The Tobacco Keeper (Bloomsbury Qatar Foundation Publishing, 2011). He writes columns in several Arabic newspapers, including Al-Hayat, Al-Mada and Al-Dustour, and has worked as a war correspondent covering the Middle East.

Ali Bader was awarded the State Prize for Literature in Baghdad and the Prize of Abulkassim al-Shabbi for the Novel in Tunis for his first novel, Papa Sartre, (reviewed in Banipal 17, Summer 2003). His third novel, Shata al-Ailah (Winter of the Family) won the Prize of Literary Creativity in the UAE and other two of his novels have been longlisted for The International Prize for Arabic Fiction: The Tobacco Keeper in 2009 and Muluk al-Ramal (Kings of Sands) in 2010.

In 2001 he left Iraq, and now lives in Belgium.

Papa Sartre was excerpted in Banipal 35 prior to its full publication by AUC Press.
Contributor's Issues
Banipal No 20 Summer 2004
Banipal No 53 The Short Stories of Zakaria Tamer (2015)
Banipal No 41 Celebrating Adonis (2011)
Banipal No 35 Writing in Dutch (2009)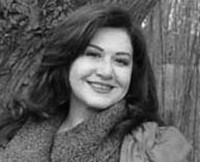 Latest News
16/02/2017
IPAF Short list Announced
[read more]
30/01/2017
Complete Digital Archive of Banipal is launched
[read more]
26/01/2017
Ali Bader selected as First Banipal Visiting Writer Fellow
[read more]
25/01/2017
Saif Ghobash Banipal Prizewinner Jonathan Wright and his author Saud Alsanousi celebrate in Manchester on 23 February
[read more]
16/01/2017
International Prize for Arabic Fiction 2017 – Longlist announced
[read more]
13/01/2017
Syrian writer Khaled Khalifa writes on being Syrian today – "the issue in Syria is not one of refugees but of a whole population that is being turned into either corpses or forced to flee while the world stands silently by"
[read more]
[read all news stories]