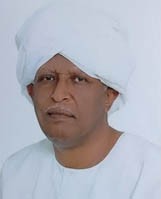 Adil Babikir is a Sudanese translator into and out of English & Arabic, living now in Abu Dhabi. He has translated Mansi: a Rare Man in his Own Way by Tayeb Salih, which will be excerpted in Banipal 56, and two novels by Abdelaziz Baraka Sakin. Other translations include two anthologies – of poetry and short stories.
Contributor's Issues
Banipal No 61 A Journey in Iraqi Fiction
Banipal No 60 Alaa al-Deeb, A Writer Apart (Autumn/Winter 2017)
Banipal No 57 Syria in the Heart (Autumn/Winter 2016)
Banipal No 55 Sudanese Literature Today (Spring 2016)
Banipal No 56 Generation '56 (Summer 2016)
Banipal No 58 Arab Literary Awards (Spring 2017)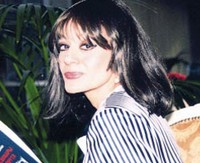 Latest News
24/04/2018
Ibrahim Nasrallah wins 2018 International Prize for Arabic Fiction
[read more]
07/03/2018
Sheikh Zayed Book Award announces the 2018 Shortlists
[read more]
26/02/2018
Shortlist Announced for IPAF 2018

[read more]
22/02/2018
On 3 March: Three award-winning translators to discuss "Translating Arabic Fiction Today"
[read more]
17/01/2018
Longlist for 2018 IPAF announced
[read more]
10/01/2018
Robin Moger is winner of 2017 Saif Ghobash Banipal Translation Prize
[read more]
[read all news stories]