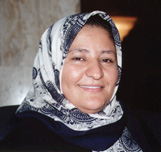 was born in 1971 in Ib, Yemen. She has a degree in Business and Economy from the University of Sana'a. In 1993 she obtained a Masters degree in Political Science also from the University of Sana'a. She has read her poems in several poetry festivals in Europe and has published six collections, her first in 1989 in Damascus. She is currently the secretary-general of the Union of Yemeni Writers.
Contributor's Issues
Banipal No 8 Summer 2000
Banipal No 36 Literature in Yemen Today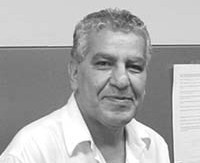 Latest News
04/03/2015
In conversation with Sinan Antoon on writing and translating Iraq
[read more]
13/02/2015
Shortlist for the 2015 International Prize for Arabic Fiction announced
[read more]
02/02/2015
Upcoming Banipal book club meetings
[read more]
19/01/2015
Announcement of 2014 Winner of Saif Ghobash Banipal Prize for Arabic Literary Translation
[read more]
12/01/2015
Sheikh Zayed Book Award announces 'Arabic Culture in other Languages' 2015 longlist
[read more]
12/01/2015
IPAF 2015 Longlist has been announced!
[read more]
[read all news stories]