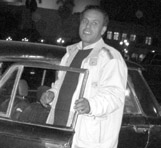 Hamdy Abowgliel was born in 1968 into a Bedouin family in Egypt. He has published two volumes of short stories, Asrab al-Naml [Swarms of Bees] in 1997, and Ashya' Matwiyya bi-'Anaya Fa'iqa [Items Folded with Great Care] in 2000, for which he has received three literary awards, and one non-fiction work. Thieves in Retirement is his first novel. He lives in Cairo, where he works as editorial director for a Folk and Popular Culture Studies Series for the Ministry of Culture.
Contributor's Issues
Banipal No 25 Spring 2006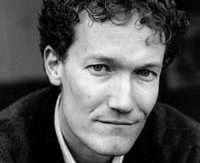 Latest News
13/02/2015
Shortlist for the 2015 International Prize for Arabic Fiction announced
[read more]
02/02/2015
Upcoming Banipal book club meetings
[read more]
19/01/2015
Announcement of 2014 Winner of Saif Ghobash Banipal Prize for Arabic Literary Translation
[read more]
12/01/2015
Sheikh Zayed Book Award announces 'Arabic Culture in other Languages' 2015 longlist
[read more]
12/01/2015
IPAF 2015 Longlist has been announced!
[read more]
06/11/2014
The first ever BALMAL Open Evening was very successful: overflowing with visitors and animated conversation!
[read more]
[read all news stories]