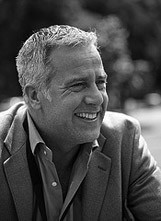 Paul Blezard was the presenter, for eight years, of all 1700 editions of "Between the Lines," the author interview programme that helped Oneword Radio win two Sony Gold Awards. He was also the books reviewer on BBC Radio 2's The Green Room with Mariella Frostrup, and has appeared frequently on BBC Radio 4.
He has been the chair of events at numerous literary festivals from Hay-on-Wye to Deia and Dubai. His debut novel Saving Grace, set during his notoriously short time as the Literary Editor of The Lady magazine, is being published this year by crowd-funding publisher, Unbound. Click here for details on how to pledge and support.
Contributor's Issues
Banipal No 57 Syria in the Heart (Autumn/Winter 2016)
Banipal No 56 Generation '56 (Summer 2016)
Banipal No 60 Alaa al-Deeb, A Writer Apart (Autumn/Winter 2017)
Banipal No 53 The Short Stories of Zakaria Tamer (2015)
Banipal No 52 New Fiction (2015)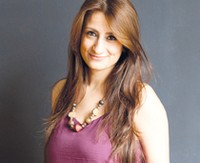 Latest News
24/04/2018
Ibrahim Nasrallah wins 2018 International Prize for Arabic Fiction
[read more]
07/03/2018
Sheikh Zayed Book Award announces the 2018 Shortlists
[read more]
26/02/2018
Shortlist Announced for IPAF 2018

[read more]
22/02/2018
On 3 March: Three award-winning translators to discuss "Translating Arabic Fiction Today"
[read more]
17/01/2018
Longlist for 2018 IPAF announced
[read more]
10/01/2018
Robin Moger is winner of 2017 Saif Ghobash Banipal Translation Prize
[read more]
[read all news stories]