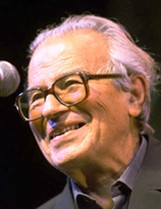 After World War Two, Sherif Hetata joined the Egyptian communist movement Iskra, which led to his imprisonment in 1948. After being released in 1952, he was imprisoned again for his political beliefs and was not released until 1964, during Nasser's presidency. He began his career as a novelist in 1967, and his novels include The Eye with an Iron Lid (1982) and The Net (1987), both with English editions translated by himself. He was married to the Egyptian feminist writer Nawal El Saadawi and translated a number of her works into English, including Woman At Point Zero (1990). A review of his memoir, al-Nawafith al-Maftouha (The Open Windows), excerpted in Banipal 50, was published in Banipal 49 (pp. 186-192).
Contributor's Issues
Banipal No 50 Prison Writing (2014)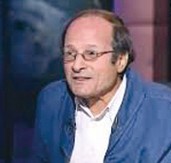 Latest News
07/03/2018
Sheikh Zayed Book Award announces the 2018 Shortlists
[read more]
26/02/2018
Shortlist Announced for IPAF 2018

[read more]
22/02/2018
On 3 March: Three award-winning translators to discuss "Translating Arabic Fiction Today"
[read more]
17/01/2018
Longlist for 2018 IPAF announced
[read more]
10/01/2018
Robin Moger is winner of 2017 Saif Ghobash Banipal Translation Prize
[read more]
01/12/2017
First Shortlist announced for the 2017 Saif Ghobash Banipal Prize for Arabic Literary Translation
[read more]
[read all news stories]