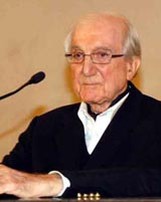 Rifat Chadirji was born in Baghdad in 1926, and after studying architecture in England, he returned to Baghdad to establish an architectural practice. He designed and realized many prominent buildings in Iraq, such as the National Insurance Company in Mosul (1969) and the Public Post Office in Baghdad (1975). In 1978, Chadirji was jailed for twenty months in Iraq's Abu Ghraib Prison after declining to work on a government-financed project. He has written a number of books about architecture in Arabic, including Internationalised Tradition in Architecture (1988), al-Ukhaidar and the Crystal Palace (1991), and Introduction to Urban Design and Architecture in Lebanon (2004). In 1986 he received the Aga Khan Award for Architecture, and in 2008 the Sheikh Zayed Award for Fine Arts. The memoir (A Wall between two Darknesses), with alternate chapters written by himself and his wife Balkis Sharara, is excerpted in Banipal 50, and was reviewed by Hussain al-Mozany in Banipal 24.
Contributor's Issues
Banipal No 50 Prison Writing (2014)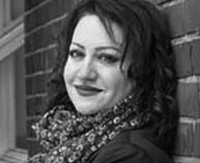 Latest News
16/02/2017
IPAF Short list Announced
[read more]
30/01/2017
Complete Digital Archive of Banipal is launched
[read more]
26/01/2017
Ali Bader selected as First Banipal Visiting Writer Fellow
[read more]
25/01/2017
Saif Ghobash Banipal Prizewinner Jonathan Wright and his author Saud Alsanousi celebrate in Manchester on 23 February
[read more]
16/01/2017
International Prize for Arabic Fiction 2017 – Longlist announced
[read more]
13/01/2017
Syrian writer Khaled Khalifa writes on being Syrian today – "the issue in Syria is not one of refugees but of a whole population that is being turned into either corpses or forced to flee while the world stands silently by"
[read more]
[read all news stories]