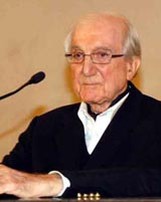 Rifat Chadirji was born in Baghdad in 1926, and after studying architecture in England, he returned to Baghdad to establish an architectural practice. He designed and realized many prominent buildings in Iraq, such as the National Insurance Company in Mosul (1969) and the Public Post Office in Baghdad (1975). In 1978, Chadirji was jailed for twenty months in Iraq's Abu Ghraib Prison after declining to work on a government-financed project. He has written a number of books about architecture in Arabic, including Internationalised Tradition in Architecture (1988), al-Ukhaidar and the Crystal Palace (1991), and Introduction to Urban Design and Architecture in Lebanon (2004). In 1986 he received the Aga Khan Award for Architecture, and in 2008 the Sheikh Zayed Award for Fine Arts. The memoir (A Wall between two Darknesses), with alternate chapters written by himself and his wife Balkis Sharara, is excerpted in Banipal 50, and was reviewed by Hussain al-Mozany in Banipal 24.
Contributor's Issues
Banipal No 50 Prison Writing (2014)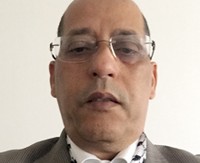 Latest News
07/03/2018
Sheikh Zayed Book Award announces the 2018 Shortlists
[read more]
26/02/2018
Shortlist Announced for IPAF 2018

[read more]
22/02/2018
On 3 March: Three award-winning translators to discuss "Translating Arabic Fiction Today"
[read more]
17/01/2018
Longlist for 2018 IPAF announced
[read more]
10/01/2018
Robin Moger is winner of 2017 Saif Ghobash Banipal Translation Prize
[read more]
01/12/2017
First Shortlist announced for the 2017 Saif Ghobash Banipal Prize for Arabic Literary Translation
[read more]
[read all news stories]