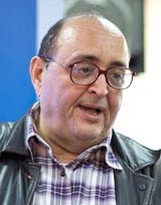 Ahmed Alfaitouri established the cultural page of al-Fajr al-Jadid (New Dawn) newspaper in 1976 (Cultural Horizons – Writings of Young Authors), and then became editor-in-chief of The Cultural Week, the first weekly Arab newspaper specialising in culture. He spent ten years (1978-1988) as a political prisoner; whilst in prison, he produced al-Nawafir magazine, written by all the inmates on cigarette papers and produced as a single copy. He has published six books including novels, a play and a number of critical works and is the owner and editor-in-chief of al-Mayadin, a Benghazi weekly newspaper.
Contributor's Issues
Banipal No 50 Prison Writing (2014)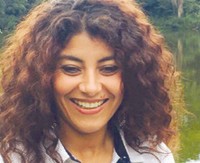 Latest News
24/04/2018
Ibrahim Nasrallah wins 2018 International Prize for Arabic Fiction
[read more]
07/03/2018
Sheikh Zayed Book Award announces the 2018 Shortlists
[read more]
26/02/2018
Shortlist Announced for IPAF 2018

[read more]
22/02/2018
On 3 March: Three award-winning translators to discuss "Translating Arabic Fiction Today"
[read more]
17/01/2018
Longlist for 2018 IPAF announced
[read more]
10/01/2018
Robin Moger is winner of 2017 Saif Ghobash Banipal Translation Prize
[read more]
[read all news stories]