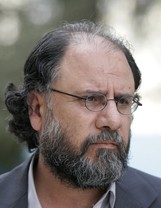 Saud Qubailat was born in the village of Melaih near Madaba in Jordan. He received his degree in Psychology from the University of Jordan in 1984.
He is the President of the Executive Council of the Jordanian Communist Union. He served as the President of the Jordanian Writers Society for two terms (2007-2011). He also served as the First Deputy Secretary General of the Union of Arab Writers (2007-2011).
Qubailat's prison experience in Jordan between 1979 and 1983 for his political views and membership in the Jordanian Communist Party is reflected in most of his writings. His publications include Fee al-Bedi' wa fee al-Bedi' Aydan (At the Beginning, and At the Beginning Also) published in 1981 by the Jordanian Writers Society, Mashi (Walk) in 1995 by Dar Azmina with support from the Jordanian Ministry of Culture, Baa'da Kharab al-Hafelah (After the Breaking of the Vehicle) by al-Mouasasa al-'Arabiya le al-Derasat wa al-Nasher in 2002; al-Tayaran 'ala Asa Muknusah (Flying on a Broomstick) by Dar Azmina with support from the Jordanian Ministry of Culture in 2009, 1986 (short stories) by Dar Azmina with support from Amman Municipality in 2009, and Kahfi (My Cage) by the Jordanian Ministry of Culture in 2012.
In addition to his creative work, Saud serves on the editorial board of Afkar, the Jordanian Ministry of Culture Journal, and Awraq, the Jordanian Writers Association Journal. He is a columnist and prolific literary and political writer. His articles, essays and commentaries are published in local, regional, national, and international Arabic newspapers and magazines.
Contributor's Issues
Banipal No 50 Prison Writing (2014)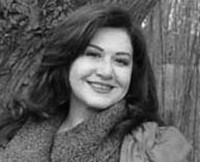 Latest News
16/02/2017
IPAF Short list Announced
[read more]
30/01/2017
Complete Digital Archive of Banipal is launched
[read more]
26/01/2017
Ali Bader selected as First Banipal Visiting Writer Fellow
[read more]
25/01/2017
Saif Ghobash Banipal Prizewinner Jonathan Wright and his author Saud Alsanousi celebrate in Manchester on 23 February
[read more]
16/01/2017
International Prize for Arabic Fiction 2017 – Longlist announced
[read more]
13/01/2017
Syrian writer Khaled Khalifa writes on being Syrian today – "the issue in Syria is not one of refugees but of a whole population that is being turned into either corpses or forced to flee while the world stands silently by"
[read more]
[read all news stories]