Banipal Books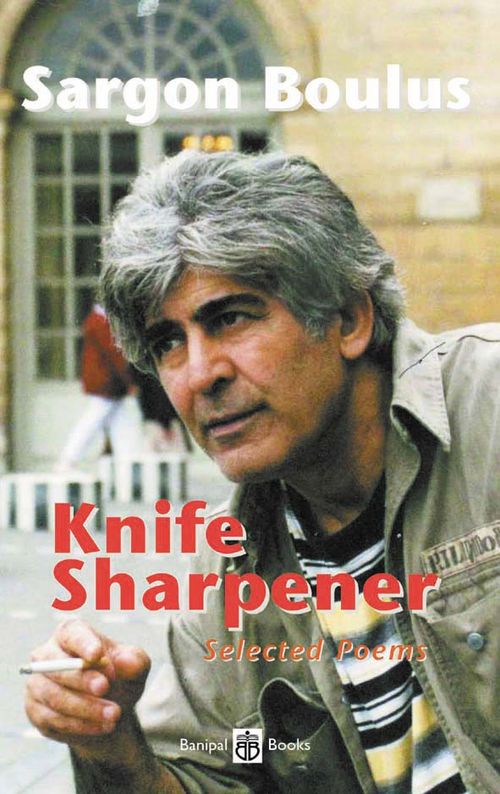 Knife Sharpener
by Sargon Boulus
ISBN:
978-0-9549666-7-6
Selected poems and essay, translated by the author. Plus tributes to the poet, who tragically passed away while the book was in progress, and a photographic memorial

Paperback • 154pp • £7.99 • $15

Get a copy directly via PayPal

Available to buy from other distribtors

To buy online click here

Sargon seemed to feel also the even greater, historical weight of conflicts, tensions, misunderstandings and oppressions of the spirit, as if his poems came through his own time and language but from somewhere else.
Pat Boran


• First major poetry collection in English translation by one of the best-known and influential of contemporary Arab poets
• Sargon Boulus was unusually influential among young Arab poets, who "found in him the father who refused to practise his patriarchy and a poet who always renewed himself in his rebellion against rhetoric . . ."
Abdo Wazen


Iraqi poet Sargon Boulus (1944-2007) remains one of the Arab world's best-known and influential of contemporary poets. Born into an Iraqi Assyrian family and growing up in Al-Habbaniyah, Kirkuk and Baghdad, he started publishing his own work in 1961, in the ground-breaking Shi'r [Poetry] magazine in Beirut. After settling in San Francisco in the late 1960s, he became an unstoppable translator of most of the major English-language modern poets into Arabic and many others, and dedicated his life to reading, writing and translating poetry, every so often making forays to Europe to meet up with fellow exiles and perform at festivals. He died in Berlin, October 2007.

Knife Sharpener is a posthumous commemoration and celebration of Sargon Boulus in this collection of poems, written between 1991 and 2007 that he translated himself, together with an essay, "Poetry and Memory", written a few months before he died. With a Foreword by Adonis and an Introduction by Dublin poet and publisher Pat Boran, the volume includes seven pages of photographs as well as tributes from fellow poets and writers and an Afterword by the publisher.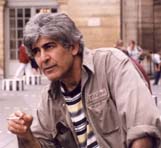 Sargon Boulus was one of the founding editors of Banipal, magazine of modern Arab literature, and translated many poets for different issues as well as many of his own, which then found a new home in Knife Sharpener, his first and only collection in English translation. For more information about Sargon Boulus and his contribution to Banipal, click here.


• Part of the Banipal Books' Arabic Poetry in Translation Series • A Paperback Original • Publication 1 July 2009 • Poetry • £7.95 • ISBN 978-0-9549666-7-6 • 154pp • 125 x 198mm • On sale online and at all good bookshops

For a review or inspection copy, email the publisher margaret@banipal.co.uk.
____________________
Back to all Banipal Books