Mohsine Loukili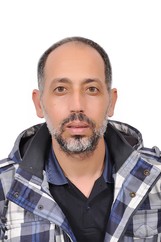 Mohsine Loukili is a Moroccan writer, born in Taza, Morocco, 1978. He has won numerous prizes for plays, short stories and novels.
He published his first short story collection Dawn of Rage in 2009, then his debut novel Winds of August(2013), which was awarded the 2013 Sharjah Award for Arab Creativity.
His novel Rih al-Shirki (2016) was shortlisted for the Sheikh Zayed Book Award, in the Young Author category, and his short story collection Lostness (2016) won the Ghassan Kanafani Prize for Narrative.
His novel The ‫ Prisoner of the Portuguese is shortlisted for the 2022 IPAF and excerpted in the Banipal 73 feature on the six shortlisted novels.
---
Contributor's Issues
Banipal 73 - Fiction Past and Present