Paul Chaoul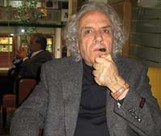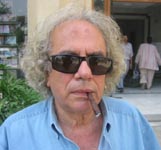 born in Beirut in 1942, is a poet, playwright, literary critic and foremost translator of French poetry and plays. One of the country's most prominent social critics and champion of freedom of expression, he co-founded the transient party "the Lebanese Movement of the Conscience".

At the heart of his poetry is his claim never to speak in the name of all, that a poet is his own manifesto. In 1984 he published two works quite opposed in form: Hawa' Shaghir [Vacant Air] and Mita Tidhkariya [Commemorative Death]. In fact, like these works, Chaoul's poetry characteristically alternates between the bareness of the word and its symbolic content.

He published his first collection of poetry in 1974, also publishing works on modern culture of the Maghreb, on Arab drama, and a major anthology of C20th French poetry. Some of his poetry is published in French, German and English translation. He is editor-in-chief of Al-Mustaqbal newspaper's arts supplement.
---
Contributor's Issues