Book Reviews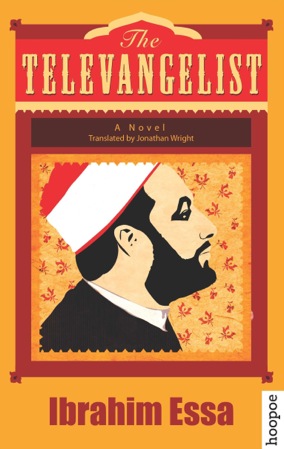 The Televangelist
by Ibrahim Essa
Translated by Jonathan Wright

Published by Hoopoe Fiction/ AUC Press, March 2016
ISBN 9789774167188. Pbk, 488pp, $16.95 / £10.99 / LE120. Ebook, $10.99, £7.49.
Celebrity exposure
Ibrahim Essa, a best-selling Egyptian writer and renowned journalist and political commentator was written a thought-provoking novel in The Televangelist. First published in Arabic as Mawlana in 2012 following the Arab Spring, it was shortlisted for the International Prize for Arabic Fiction.
The novel follows the fortunes of celebrity sheikh Hatem el-Shenawi, exposing the tensions within Egyptian society and the complex web of the country's power structures. Essa explores the relationships between Egypt's religious, political and business elites and state control of the media and the religious establishment, drawing a portrait of contemporary Egyptian society through characters representing different elements of this elite network: film star Nader Nour, whose success relies on his links to the ruling family; the President's family and their fear of scandal, and the psychological trauma of young Hassan as he rebels against them; and Abu Hadid, the successful, well-connected businessman, who legitimizes his activities through his relationships with prominent sheikhs.
Hatem's dilemma faces many in such a society. Should he say what he really thinks or toe the line and ensure safety and prosperity for himself and his family. For Hatem, the lure of fame is also a factor. Fearing arrest, scandal and the loss of his fame and fortune, he conceals his real opinions from the authorities and his audience but is more candid in private. Through Hatem's religious debates with other characters Essa illuminates issues surrounding religion in Egypt, such as state control of religion, the Copts, and the potential for differing interpretations of the Qur'an and Hadith.
The novel demonstrates how powerful elites maintain their position though the fear of those below them in the hierarchy, who also want to maintain their position. As Hatem says to Hassan: "The problem is that your brother-in-law is pretty much ruling Egypt and if he takes a dislike to me, he could get me in deep trouble . . ."
Published in Banipal 56 – Generation '56