Joachim Sartorius
is a poet and authority on international cultural policy. He was a diplomat for many years, and then director of the Goethe Institutes worldwide. He was born in Fürth, Germany, and grew up in Tunis.

He is currently artistic director of the Berlin Festivals and teaches cultural theory at the University of Arts in Berlin.

He has translated into German many American poets including John Ashbery, William Carlos Williams and Malcolm Lowry, and has six volumes of his own poetry, with some English, Spanish, French, Greek and Arabic editions.

Click here to go to the Literatur Port website for more information.

Joachim Sartorius has a poetry collection in English translation, Ice Memory: Selected Poems, published by Carcanet Press, UK. Click here for more.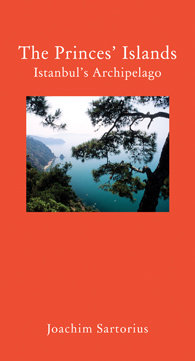 In April 2011, his travel book about the Princes' Islands came out in English translation in the Armchair Traveller series of Haus Publishing.
---
Contributor's Issues
Banipal 42 - New Writing from the Emirates (2011)
Banipal 41 - Celebrating Adonis (2011)