Denys Johnson-Davies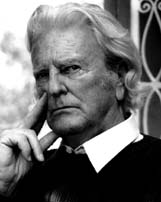 was born in 1922 in Vancouver, Canada but grew up in Sudan, Egypt and East Africa, later settling permanently in the Arab world. He studied Arabic at Cambridge University, and became a literary translator while working with the BBC Arabic Service, publishing some short stories of Mahmoud Teymour in literary magazines.

He is the pioneer of Arabic literary translation into the English language, as well as being the first to translate a work by Naguib Mahfouz. He has translated, as he says himself "practically every word written by Tayeb Salih", including the latter's now classic Season of Migration to the North, also many other authors, including Tewfiq al-Hakim, Yaha Taher Abdullah, Mohamed El-Bisatie, Sonallah Ibrahim, Taha Hussein, Yusuf Idris, Mohammed Berrada, Salwa Bakr, and Zakaria Tamer.

He edited the first series of Arabic literary works in translation, published under the Heinemann African Writers Series, later publishing many translations with Quartet Books, and AUC Press, as well as his own book of short stories Under the Naked Sky (reviewed in Banipal 10/11), his memoir Memories in Translation: A Life Between the Lines of Arabic Literature (reviewed here in Banipal 35 – Writing in Dutch, Summer 2009) and several books of children's stories.

In 2007 he was awarded the inaugural Sheikh Zayed Award for Personality of the Year.

The Arabic original of Mohamed El-Bisatie's Hunger, translated by Denys Johnson-Davies and published by AUC Press, 2008, was shortlisted for the International Prize for Arabic Fiction 2008-2009.
---
Contributor's Issues
Banipal 34 - The World of Arab Fiction (2009)
Banipal 43 - Celebrating Denys Johnson-Davies (2012)
Banipal 33 - Autumn/Winter 2008
Banipal 69 - 9 New Novels (Autumn/Winter 2020)
Banipal 35 - Writing in Dutch (2009)
Banipal 53 - The Short Stories of Zakaria Tamer (2015)