Mohammed Eissa al-Mu'adab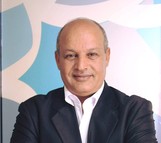 Mohammed Eissa al-Mu'adab is a Tunisian novelist and short story writer, born in 1966. He has published Wedding of Fire (1995), a short story collection which won the Tunisian National Short Story Prize in 1995, and Which Woman Am I? (short stories, 2013). His first novel, Soft Jihad (2017) won the 2017 Tunisian Golden Comar Prize for the Arabic Novel.
His novel Hammam al-Dhahab (Bath of Gold), which was longlisted for the IPAF, is one of the 9 New Novels featured in Banipal 69. Bath of Gold is a historical novel that meets the realism of daily life and well-known Tunisian myths.
---
Contributor's Issues
Banipal 69 - 9 New Novels (Autumn/Winter 2020)