Banipal Books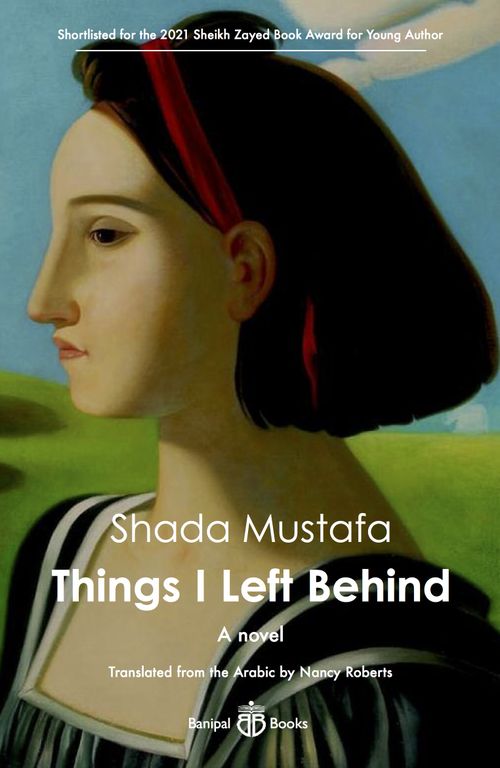 Things I Left Behind
by Shada Mustafa
ISBN:
9781913043261
Pbk • eBook • 144pp
Translated from the Arabic by Nancy Roberts


• AVAILABLE NOW

E-ISBN: 978-1-913043-27-8
For a Kindle or Ebook edition, click for Amazon

OFFICIAL PUBLICATION DATE 9 MAY 2022

Things I Left Behind is young Palestinian author Shada Mustafa's debut novel – a free-flowing narrative that interrogates, in short, direct sentences, all the memories of growing up – the trauma of her parents' divorce, the Qalandia checkpoint, falling in love – that keep forcing themselves out to be reckoned with before she can leave them behind.
Through ceaseless questioning, and the seemingly random revisiting of each of the four "things" she has left behind, the narrator redeems her life from the inexplicable pain and tragic anguish that was her childhood in an occupied and divided land and family. In so doing, Mustafa creates a unique writing style while at the same time allowing the narrative its original, cathartic function, liberating herself from her past, and finding her true self.
Why was she always having to cross the Qalandia checkpoint to see her dad or her mom? Why did they divorce? Why was her mom angry? How could she make her happy? Why was her dad a different man when he came out of the occupier's prison? What was more important, the cause or the people? The questions become more urgent when she becomes a student and falls in love.
This short novel, original in its subject as much as its narrative technique, has been singled out from the start by being shortlisted for the 2021 Sheikh Zayed Book Award for Young Author.
WED 25 MAY, 6.30-8.00PM BST UK TIME
BANIPAL ZOOM BOOK CLUB – EMAIL FOR LOGIN


"When you read Shada Mustafa's prose, you feel as though you're walking through a dream. An exquisite novel, Things I Left Behind escorts you down its magical passageways, but as you go, be on the lookout for unexpected side doors."
Jokha Alharthi, winner of the Man Booker International Prize, with translator Marilyn Booth, for her novel Celestial Bodies
"Shada Mustafa dares to expose the tragedy of the Palestinian who suffers from geographical barriers that turn into emotional barriers that then live inside her, change her and govern her relationships with individuals."
Katia al-Tawil, reviewing the Arabic original in Banipal 71, Summer 2021

To read the full review in Banipal 71 of the Arabic original, click here
Shada Mustafa is a Palestinian writer, born in 1995. She graduated from the Faculty of Architecture at the American University of Beirut (AUB), and is currently pursuing a Master's degree in Geographical Development Studies at the Free University of Berlin. The Arabic original of this debut novel Ma Taraktu Khalfi (Things I Left Behind) was shortlisted for the 2021 Sheikh Zayed Book Award in the category of Young Author. It was excerpted in Banipal 71 (Summer 2021), translated by Nancy Roberts.

Photo of Shada Mustafa © Mario Khoury




Nancy Roberts is an award-winning translator of novels by contemporary Arab authors, including Ghada Samman, Salwa Bakr, Ibrahim Nasrallah, Laila Aljohani, and Ahlem Mosteghanemi. Her most recent translation is The Slave Yards by Najwa Bin Shatwan, Syracuse University Press, 2020, while her translation of Ibrahim Nasrallah's Gaza Weddings shared the 2018 Sheikh Hamad Award for translation.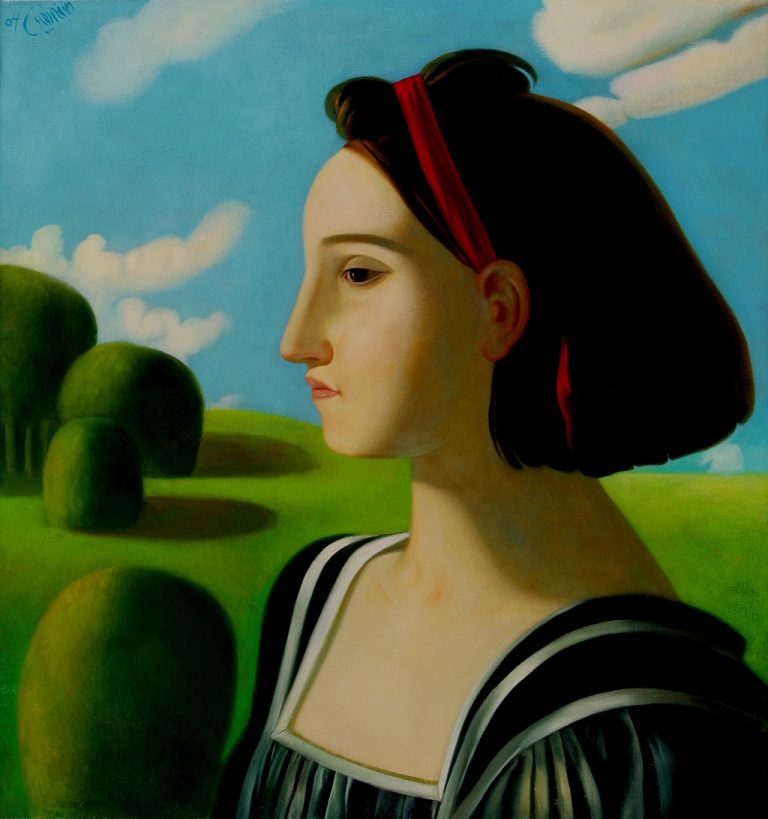 The front cover painting is from "The Field" by Afifa Aleiby (oil on canvas, 60 x 60 cm, 2005), reproduced with the kind permission of the artist.

Afifa Aleiby (b.1953) is an Iraqi artist, born in the city of Basra, in the utmost southern part of Iraq. She took up her studies at the Institute of Fine Arts in Baghdad while working as an illustrator for the Iraqi press, before leaving Iraq for the Soviet Union in 1974 to study and specialize in monumental art at the renowned Suikuv Institute in Moscow. Due to the political situation in Iraq, she was unable to return to her native country after the completion of her studies and decided to move to Italy and later back to Moscow, before settling in Yemen to work as a teacher at the Institute of Fine Arts in Aden, where she also illustrated children's books and magazines. Aleiby has since been living and working in the Netherlands and keeps contributing to a great deal of cultural activities in support or the Iraqi and international democratic movement, in the struggle against terrorism, racism, war and dictatorship.