Banipal Books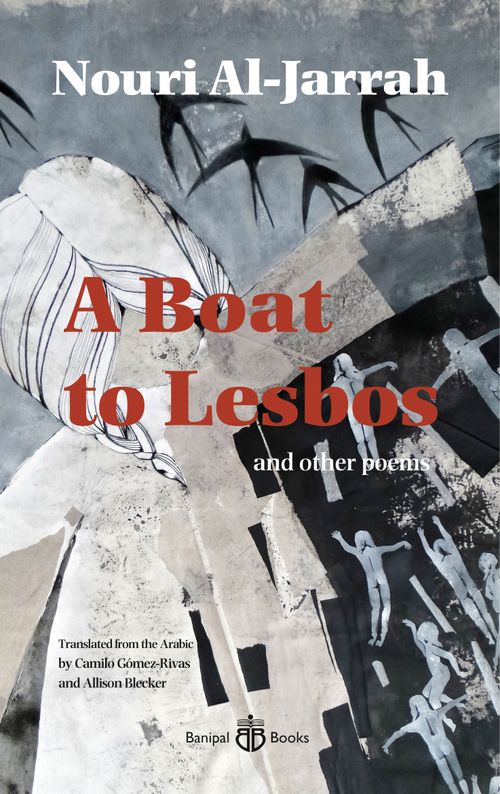 A Boat to Lesbos
by Nouri Al-Jarrah
ISBN:
978-0-9956369-4-1
Paperback • 198x125mm • 120pp • £9.99
Available here via PayPal
UK £9.99 post free, rest of Europe £13.50, rest of world £14.50.
Choose your postal region from the list below and click on the PayPal button
A Boat to Lesbos is also available from The Poetry Book Society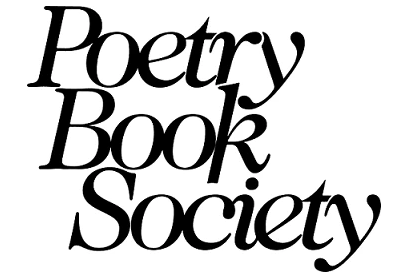 Click to buy a copy of A Boat to Lesbos
ABOUT THE BOOK
A Boat to Lesbos is a powerful epic poem, written while thousands of Syrian refugees were enduring frightening journeys across the Mediterranean before arriving on the small island. Set out like a Greek tragedy, it is passionate and dramatic witness to the horrors and ravages suffered by Syrian families forced to flee their destroyed country, seen through the eye of history, the poetry of Sappho and the travels of Odysseus. PLUS other poems written while the poet visited Lesbos during the refugee crisis.
"Nouri Jarrah's poem, A Boat to Lesbos, immediately found its place at the vanguard of the tragic poetry that has been written within Syria, in the Syrian exile and the Arab world. The work has become part of world poetry, not just through the medium of translation but through its poetic lexicon, which fuses the universal, as expressed through the legacy of ancient Greece, with the Syrian and Arab dimension."
Abdo Wazen, Independent Arabia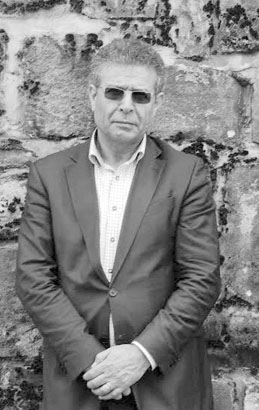 Nouri al-Jarrah was born in Damascus in 1956. He attracted attention with his debut collection of poems, The Boy, published in Beirut in 1982 and has become an influential poetic voice on the Arab literary scene. Since 1986 he has lived in London, publishing 16 further collections, and founding and editing a number of Arabic literary magazines. His poetry draws on diverse cultural sources, and is marked by a special focus on mythology, folk tales and legends. Selected poems have been translated into a number of Asian and European languages. A Boat to Lesbos has French, Spanish, Turkish, Italian, Greek and Farsi editions in addition to the English one and the original Arabic.
Click here for more about Nouri Al-Jarrah





The two translators have a special interest in translating contemporary Arabic poetry. Camilo Gómez-Rivas is Associate Professor of Mediterranean Studies at the University of California, Santa Cruz, and Allison Blecker is a research associate in Arabic Literature at Swarthmore College, USA, after receiving her PhD from Harvard University.


READINGS AND REVIEWS
In September 2022, Nouri Al-Jarrah participated in a poetry festival in Malmo, Sweden. Among the poems he read were poems from A Boat to Lesbos, with their English translations projected on a screen.
In March 2022, Nouri Al-Jarrah performed at StAnza Poetry Festival (at St Andrews, Scotland), reading poems from A Boat to Lesbos, while Annie Rutherford read the English tranlalations.
Photo by Amanda MacEachen.

In April 2019 there were launches of A Boat to Lesbos and readings by Nouri al-Jarrah on his first visit to the USA.
Readings took place at Brown University, and at NYU's Hagop Kevorkian Center for Near Eastern Studies where Nouri was also in conversation with Prof Hala Halim,



Reviews of A Boat to Lesbos include:
in Michigan Quarterly Review (Sept 2019), entitled War Has a Life of its Own by Salar Aobdoh
in Banipal 63 (Autumn/Winter 2018), entitled The Cry of the Grieving Survivor by Ruth Padel
In 2021 A Boat to Lesbos by Nouri Al-Jarrah and other poems was shortlisted for the inaugural Sarah Maguire Prize for Poetry in Translation.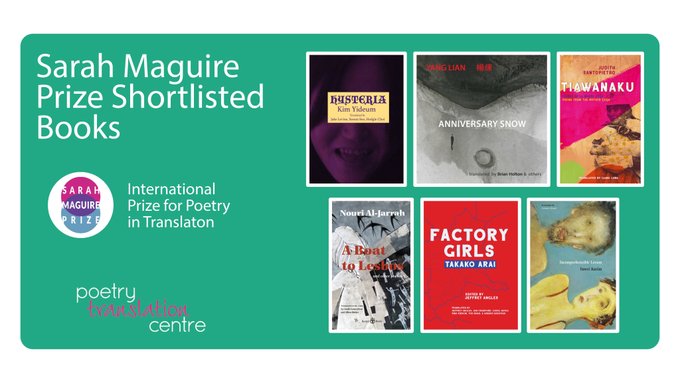 The biennial Sarah Maguire Prize for Poetry in Translation recognises the best book of poetry by a living poet from Africa, Asia, Latin America or the Middle East published in English translation and champions the art of poetry in translation. It was established by the Poetry Translation Centre in memory of the late poet Sarah Maguire, who founded the Centre.

In its first year the judges were the poets and translators Alireza Abiz, Ida Hadjivayanis and Leo Boix.
The shortlist featured five books translated from Japanese, Arabic, Korean, Spanish and Chinese. For full details about all the shortlisted works and the prize, click here or the image.

For more about Nouri Al-Jarrah click on the Banipal website click HERE
____________________
Back to all Banipal Books