Banipal Books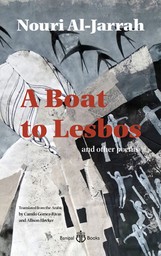 A Boat to Lesbos
by Nouri Al-Jarrah
ISBN:
978-0-9956369-4-1
Paperback • 198x125mm • 120pp • £9.99

Available now via PayPal
UK £9.99 post free, rest of Europe £13.50, rest of world £14.50.
Choose your postal region from the list below and click on the PayPal button

A Boat to Lesbos is a powerful epic poem, written while thousands of Syrian refugees were enduring frightening journeys across the Mediterranean before arriving on the small island. Set out like a Greek tragedy, it is passionate and dramatic witness to the horrors and ravages suffered by Syrian families forced to flee their destroyed country, seen through the eye of history, the poetry of Sappho and the travels of Odysseus. PLUS other poems written while the poet visited Lesbos during the refugee crisis.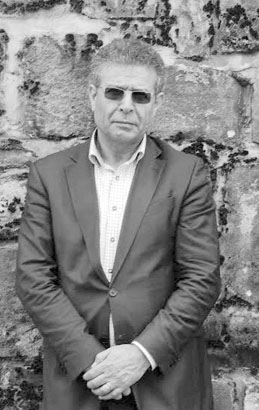 Nouri al-Jarrah was born in Damascus in 1956. He attracted attention with his debut collection of poems, The Boy, published in Beirut in 1982 and has become an influential poetic voice on the Arab literary scene. Since 1986 he has lived in London, publishing 14 further collections, and founding and editing a number of Arabic literary magazines. His poetry draws on diverse cultural sources, and is marked by a special focus on mythology, folk tales and legends. Selected poems have been translated into a number of Asian and European languages, and some collections have been published in French, Spanish and Farsi.
The two translators have a special interest in translating contemporary Arabic poetry. Camilo Gómez-Rivas is Assistant Professor of Mediterranean Studies at the University of California, Santa Cruz, and Allison Blecker is pursuing a PhD in Arabic Literature at Harvard University.


____________________
Back to all Banipal Books