Past Events
Sun 01 April 2007
All day
17th ABU DHABI INTERNATIONAL BOOK FAIR
Posters throughout the city urged people to "Visit the World of Reading" – and they did just that. Many enjoyed the stimulating series of panel discussions with authors and translators, publishers, agents and distributors. The new annual Sheikh Zayed Book Awards were presented by General Sheikh Mohammad bin Zayed Al Nahyan, Abu Dhabi's Crown Prince.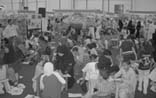 The Children's section of the book fair was crowded every day with children eager to participate in the story-telling, the competitions, the drawing and numerous other daily events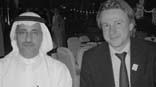 The Director of the Book Fair Jumaa al-Qubaissi with Jürgen Boos, director of the Frankfurt Book Fair at the opening dinner for international guests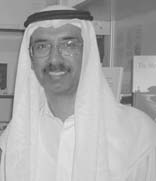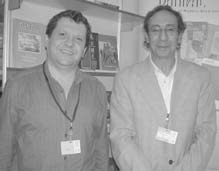 Among the visitors to Banipal's stand at the Fair were Emirates author Mohammad al-Murr (left), and later, Lebanese poet Abdo Wazen and Mohammed Hashim (right), director of the Egyptian literary publishing house Merit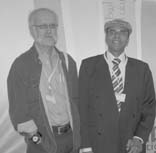 Libyan author Ibrahim al-Koni with his translator Hartmut Fähndrich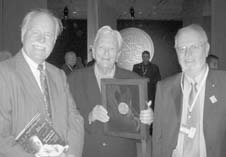 AUC Press director Mark Linz, Denys Johnson-Davies, holding his Sheikh Zayed Award for Personality of the Year in the Field of Culture, and Peter Ripken, director of the Book Fair's International Discussion Forum







Banipal's editor with Algerian novelist Wacini Laradj, who was awarded the Sheikh Zayed Prize for Literature






Saudi Literary critic Abdullah al-Ghathami.