Past Events
1 November 2018
6.30pm
Meetings Room & Library, Arab British Centre, 1 Gough Square, London EC4A 3DE
Concerto Al-Quds

by
Adonis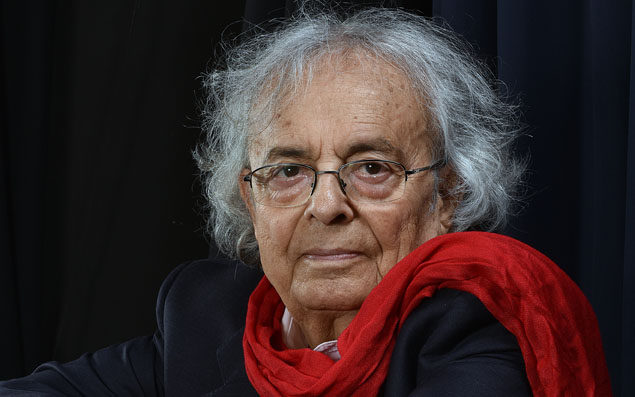 The 1st November Book Club focuses on the poetry of Adonis with Concerto Al-Quds, his new work in translation by Khaled Mattawa.
In this one work, Adonis, the internationally renowned poet, philosopher and theoretician of Arab poetics, and devoted secularist, has written an extended, innovative poem on Jerusalem/Al-Quds – a hymn to a troubled city embattled by the conflicting demands of Jews, Christians, and Muslims. Jerusalem is seen as a coveted land, a land of tragedy, a place of contending history and beliefs, a locus of bitterness, conflict, hatred, rivalry, and blood. Wrapping multiple voices, historical references, and political viewpoints within his ecstatic lyricism, Adonis has created a provocative work of unique beauty and profound wisdom, beautifully rendered in English by award-winning poet Khaled Mattawa.
We have negotiated a special deal with the publisher to give Book Club members a 20% discount on this hardback book.
To download the discount form click here.
To buy now, click here.
We are devoting this meeting to discussing the poetry of Adonis, in the lead up to his Lecture at the British Library on Friday 9 November.
EVERYBODY WELCOME
• • •
Supporting the Saif Ghobash Banipal Translation Prize Lecture at the British Library on 9 November
The Lecture is entitled:
Translation, a Second Act of Creation?
In the lecture Adonis considers the relationship of translation to human identity. He explores the fact that human beings live in the same chronological moment, but in multiple, disparate moments culturally. Translation creates a universal cultural time in which the world gains new knowledge, people come to know each other, and each language discovers its creative presence in other languages.
He maintains that translation is a second form of creation and so is an inescapable cultural act, in which the Other becomes an element of one's own identity. Adonis raises the issue of the complex identity of the Arabic-speaking world, describing how the subject of translation in the Arab world is organically linked to the subject of identity. He poses the question: what does translation have to do with the nebulous state of this world in whose languages we translate?
He looks in depth at the translation of poetry, how the original poem loses its identity and has to take on a new body and soul. The responsibility of the translator is to breathe new life into the linguistic destruction that is the translated poem, which is as the migrant living in an alien house.
For more on British Library website